Ujima Program leaders include a group of researchers and staff who have a longstanding commitment to HIV prevention research, training and mentoring of early-stage investigators, and addressing health disparities experienced by Black/African Americans and other marginalized populations. Steering committee members include Cherrie B. Boyer (Program Director), Emily Arnold (Program Co-Director), scientific ARC scholars, and HBCU faculty.

The Steering Committee:
guides the applicant selection process

informs the program's curriculum development

provides input on the scientific direction of the program

helps to connect program participants to other research and mentoring networks and resources

identifies other activities that would facilitate the success of the Ujima research teams
Program Team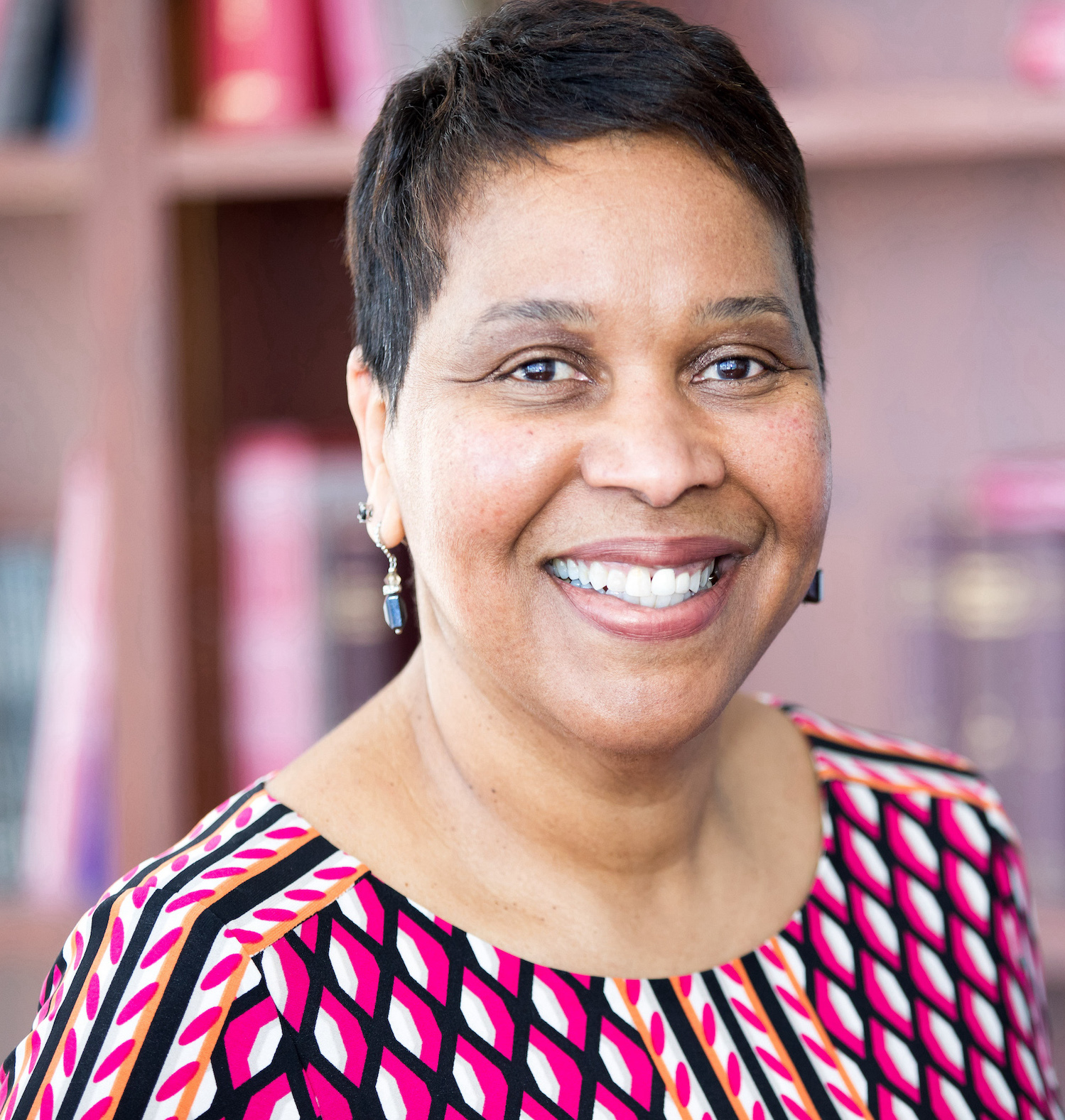 Cherrie B. Boyer, Ph.D., Ujima Program Director. Professor, Department of Pediatrics, Division of Adolescent Medicine and Young Adult Medicine, UCSF.

Dr. Boyer is a Professor of Pediatrics based in the Division of Adolescent and Young Adult Medicine where she serves as the Associate Division Director for Research and Academic Affairs. She is an internationally recognized social health psychologist with over 30 years of research, teaching, and mentoring experience. She has been the recipient of many grant awards and has been a productive investigator, publishing widely in the areas of sexually transmitted infections (STIs) and human immunodeficiency virus (HIV) prevention in adolescents and young adults. Her program of research focuses on the development and evaluation of cognitive-behavioral and community-level intervention strategies utilizing culturally competent strengths-based frameworks to promote sexual and reproductive health to reduce the risk of STIs, HIV, and unintended pregnancy and their sequelae. In addition to her role in providing research and career mentoring to postdoctoral research and clinical fellows and early career faculty in Pediatrics, since 2006 Dr. Boyer has served as a research and career mentor in the Center for AIDS Prevention Studies (CAPS) Visiting Professors Program involving early career research scholars in the fields of social and behavioral science, medicine, nursing, and public health. Specifically, she teaches and provides mentoring in the areas of adolescent health, sexual and reproductive health, behavioral and clinical prevention research methods, grant-writing, manuscript development, IRB protocol development, research ethics, and intervention design, implementation, and evaluation among other scholarly activities.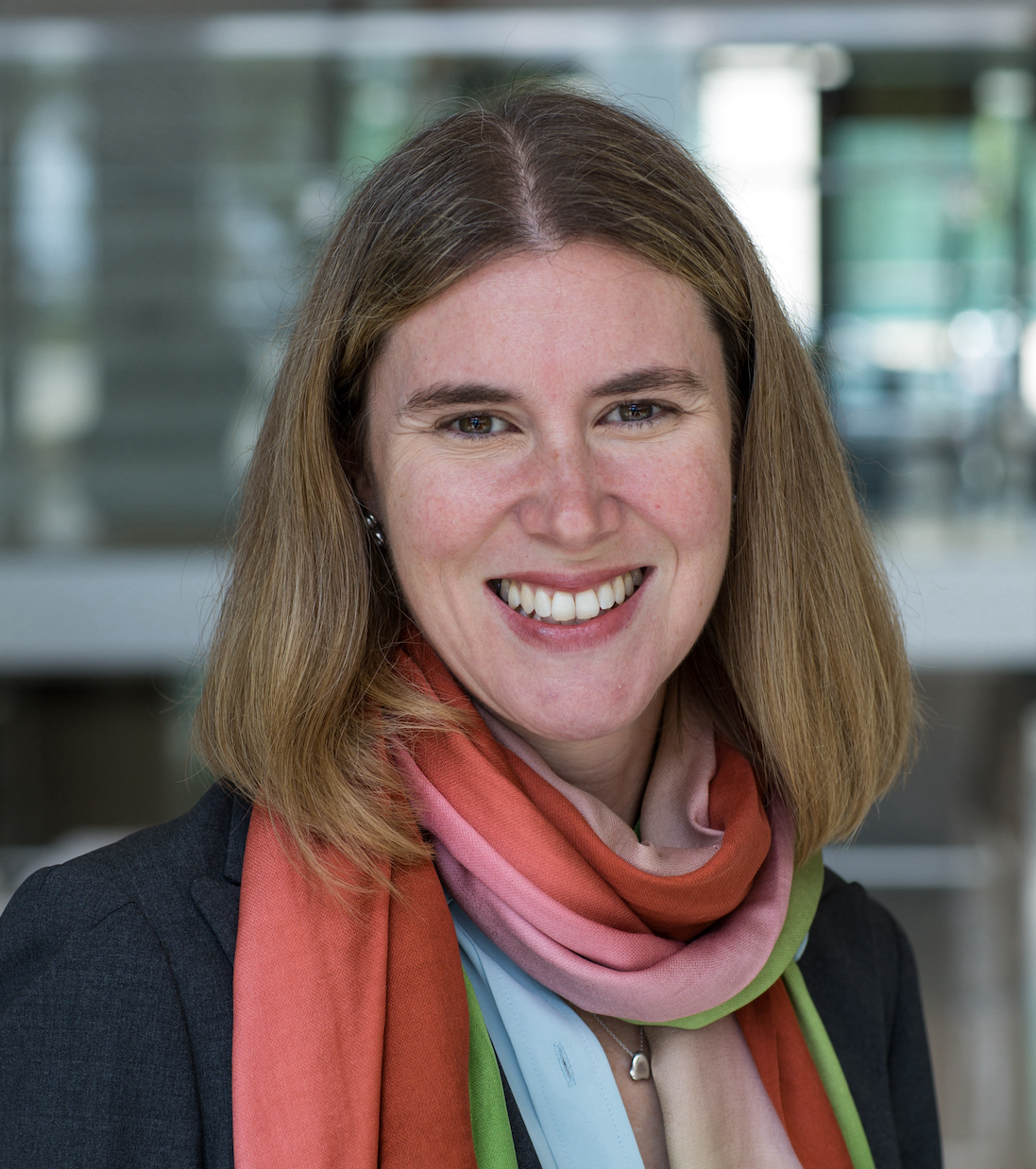 Emily Arnold, Ph.D., MPH, Ujima Program Co-Director. Associate Professor, Department of Medicine, UCSF.
Dr. Arnold's research agenda is primarily devoted to reducing HIV-related health disparities for African American and Black sexual minority communities, with a strong emphasis on collaborative research designs and developing effective HIV-prevention intervention programs. As an anthropologist with training in public health, Dr. Arnold has a great deal of experience in conducting and teaching others to do qualitative and mixed methods research and she has worked with various research teams, as well as with early-career investigators, post-doctoral research fellows, international trainees, graduate students, medical students, and community members to implement these research designs. With Dr. Torsten Neilands, she also co-directs the NIMH-funded Visiting Professors Program at UCSF.  Building community collaborative partnerships have been an essential part of Dr. Arnold's research agenda, from the point of forming community advisory boards to weigh in on data collection instruments to disseminating findings back to community members, and she also serves as the co-director of the CAPS community engagement core.  Her current HIV-related studies include assessing the feasibility and acceptability of an intervention to promote sexual health through social networks among sexual and ethnic minority youth involved in house ball communities and gay families, understanding barriers to integrate behavioral health and HIV-related services for people with severe mental illness, and several policy-related studies on the impact of a changing health care delivery system for people living with HIV and the agencies that serve them. Dr. Arnold leads the Northern California HIV Research Policy Center based at UCSF, a collaborative research center with partnerships with the San Francisco AIDS Foundation, The Bridging Group, and the University of California, Berkeley.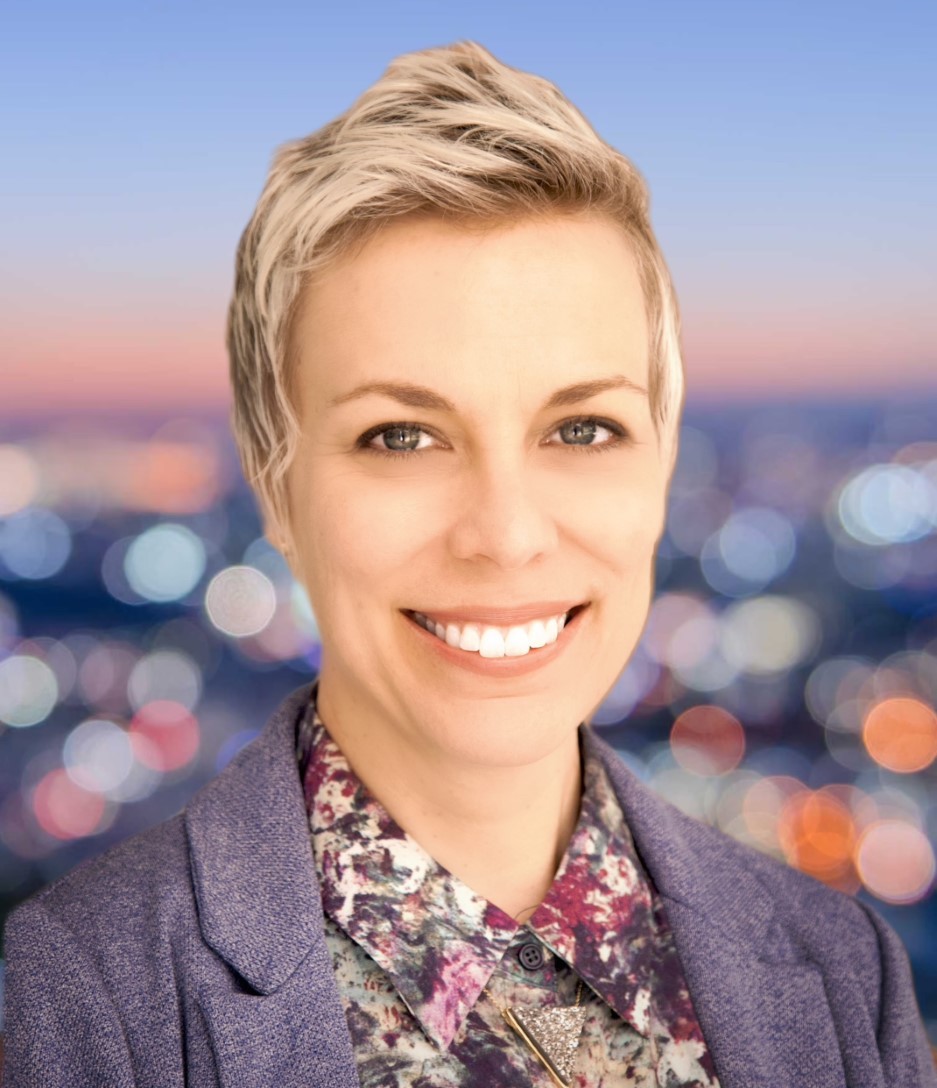 Jae Sevelius, Ph.D., CAPS Principal Investigator. Professor, Department of Medicine, UCSF.

Dr. Sevelius is Director of the Center for AIDS Prevention Studies (CAPS) and the Center of Excellence for Transgender Health. Dr. Sevelius is a licensed clinical psychologist whose research focuses on the investigation of risk and protective factors in transgender and gender diverse communities and relationships between intersectional stigma, gender affirmation, and health-related behaviors and outcomes. Most recently, their research has focused on developing and testing peer-led interventions to promote sexual health and resilience among transgender people by addressing intersectional stigma among transgender women of color and those affected by HIV in the San Francisco Bay Area and in São Paulo, Brazil.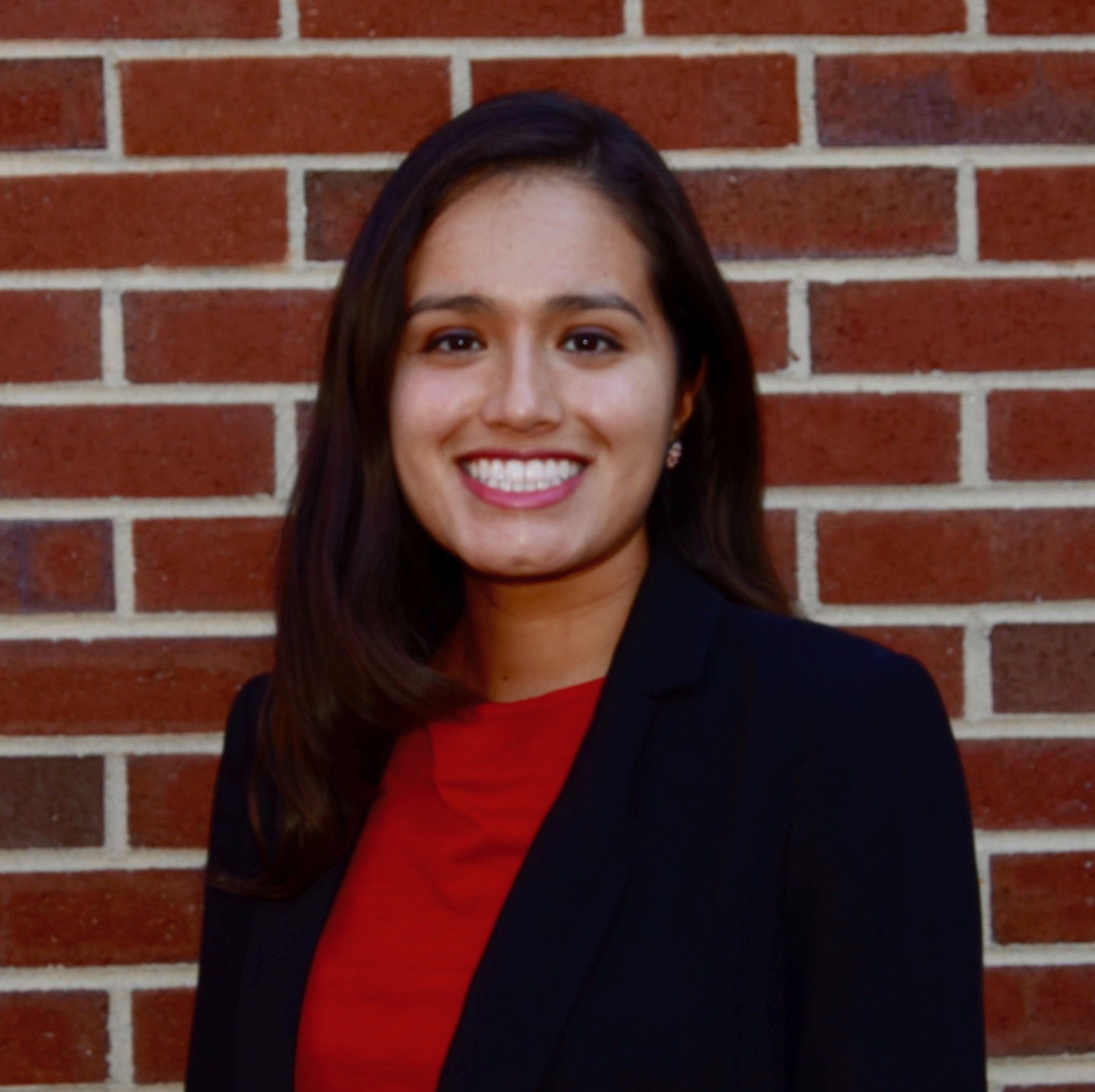 Michelle Gonzales, MPH, Ujima Program Manager.

Michelle began her public health career in West Hollywood, California as a Health Educator for people living with human immunodeficiency virus (HIV).  In her role, she served on the Los Angeles Women's HIV Task Force. She went on to pursue her MPH in Health Behavior at the University of North Carolina at Chapel Hill, where she worked as a research assistant for a qualitative study on the feasibility of providing HIV pre-exposure prophylaxis at syringe service programs.  Michelle has gained governmental experience with the California Department of Public Health Sexually Transmitted Diseases Control Branch, where she primarily focused on providing hepatitis C technical assistance, and with the New Hampshire Office of Health Equity, where she completed a U.S. Department of Health and Human Services Youth Health Equity Model of Practice Fellowship to identify workforce development strategies to reduce disproportionality.  Michelle first joined UCSF as a School of Medicine Curriculum Coordinator.  Her interests include project management, survey design, and qualitative research.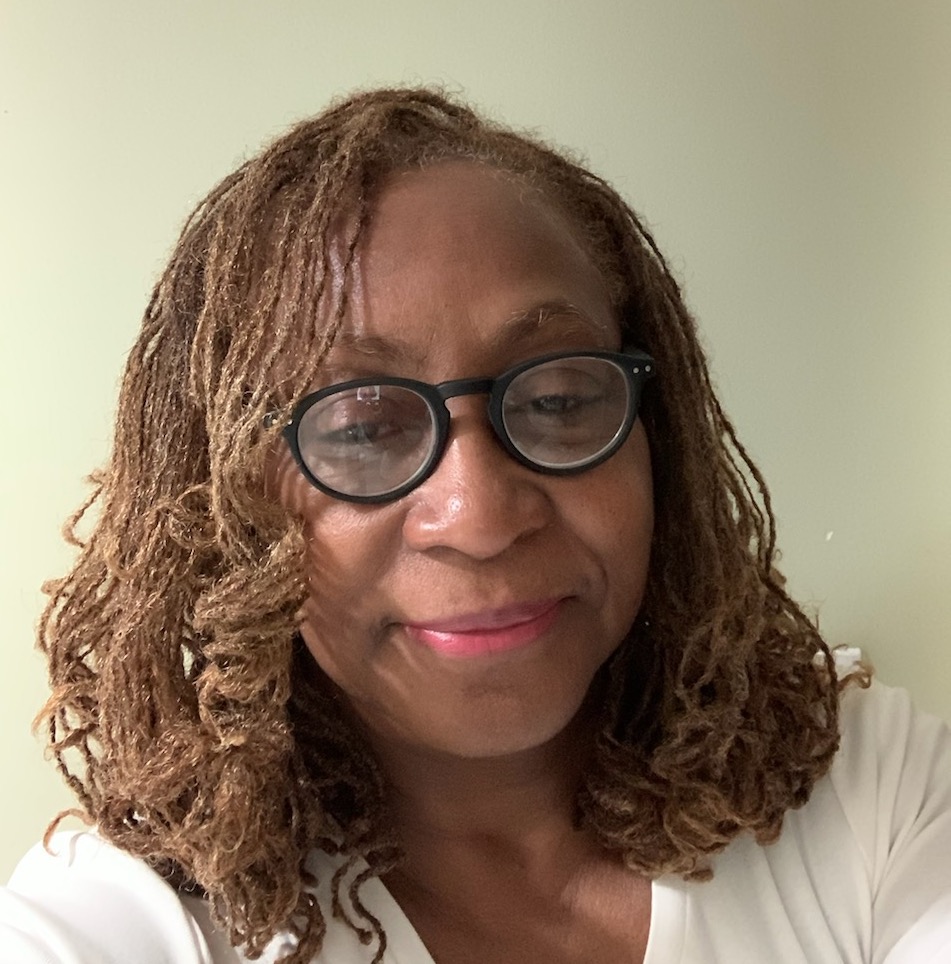 Barbara Green-Ajufo, DrPH, MPH, Research Partnerships Manager. Research Partnership Manager, Center for AIDS Prevention Studies, UCSF.

Dr. Barbara Green-Ajufo serves as the Research Partnerships Manager for the Community Engagement Core at the University of California San Francisco (UCSF) Center for AIDS Prevention Studies (CAPS). For the past 38 years, she has worked with local, state, and national agencies and internationally. Her career initially focused on understanding and addressing risk factors for preterm delivery (PTD) and low birth weight (LBW); she served as an Epidemic Intelligence Services (EIS) Officer with the Pregnancy and Infant Health Branch at the Centers for Disease Control and Prevention (CDC) where she worked to identify and understand the role of root cause factors, including racism. In 2001, her focus shifted to HIV. As Director of the Alameda County Public Health Department HIV/AIDS Surveillance and Epidemiology Unit, she headed up surveillance, testing, and counseling, and served as principal investigator of two CDC-funded community-based engaged studies (HeyMan and SYNC) conducted to acquire an improved understanding of HIV risk factors and service access and use barriers experienced by populations most-at-risk for HIV infection and late diagnosis. As an Epidemiologist with the CDC Division of Global HIV/AIDS, she worked internationally with the President's Emergency Program for AIDS Relief team to improve HIV/AIDS rates and treatment in Malawi African. In her current position with the UCSF CAPS, she works with scientists and the community bridging the gap between research and community, bolstering community engagement in research, and helping to ensure science dissemination and implementation in requisite communities. Dr. Green-Ajufo has worked to ameliorate health disparities, equities, and address social determinants of health that impact Black/African American communities, ensuring that members have a voice in research and public health initiatives. She has served on numerous community boards and professional committees, including the CDC Racism and Health Workgroup. Dr. Green-Ajufo provided student thesis advising at Alliant International University and has successfully mentored individuals in academic and professional settings to attain their education and career goals. Dr. Green-Ajufo has an MPH in Health Policy, Planning and Administration and DrPH in Epidemiology, both from the University of California Berkeley.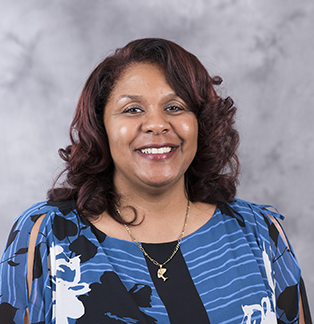 Naomi Hall-Byers, Ph.D., MPH, HBCU Engagement Consultant. Associate Professor, Psychological Sciences. Winston-Salem State University, Winston Salem NC.

Dr. Hall-Byers is a Professor of Psychology in the Department of Psychological Sciences at Winston-Salem State University (WSSU). She is an applied social psychologist, with an advanced degree in public health. As the Director of the Race, Culture, & Context (RC2) lab, her overarching program of research focuses on psychological, social, cultural, and contextual factors associated with health disparities and inequities among youth and emerging adults (YEAs) of African descent. Most recently her work has focused on sexual decision-making (particularly HIV-related risk behaviors), sexual behaviors, and intimate partner violence among Black YEAs with a focus on cultural influences and prevention. Her research has been funded by the National Science Foundation (NSF), National Institutes of Mental Health, American Psychological Association, University of California (San Francisco), and the University of North Carolina (Chapel-Hill). Dr. Hall-Byers is an alumna of the Visiting Professor program at UCSF, the NIMH/APA Minority Mentoring Program (HIV/AIDS Research Fellow), and the APA Cyber Mentors Program. Dr. Hall-Byers has received numerous awards for teaching and research and was the 2018 recipient of the WSSU Wilveria B. Atkinson Distinguished Research Award. She has a BS in Health Sciences, MPH in Maternal and Child Health, and an MA and Ph.D. in Applied Social Psychology.
Program Steering Committee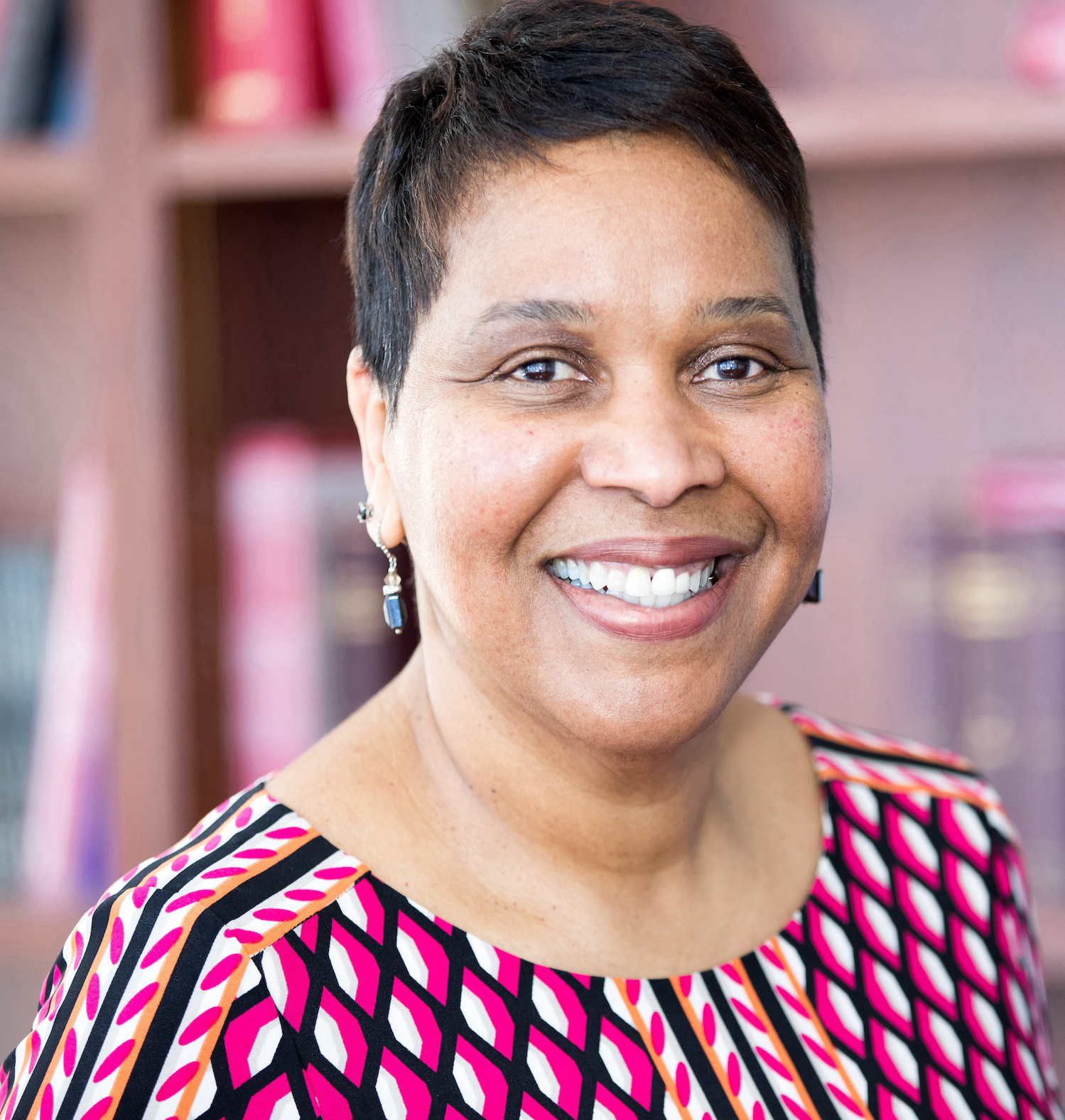 Cherrie B. Boyer, Ph.D. Ujima Steering Committee Co-Chair. Ujima Program Director. Professor, Department of Pediatrics, Division of Adolescent Medicine and Young Adult Medicine, UCSF.

Dr. Boyer's biography is included above.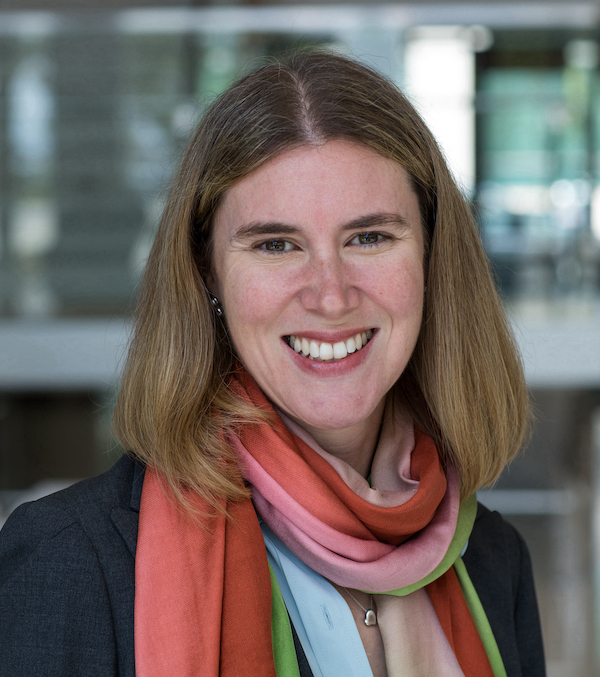 Emily Arnold, Ph.D., MPH. Ujima Steering Committee Co-Chair. Ujima Program Co-Director. Associate Professor, Department of Medicine, UCSF.
Dr. Arnold's biography is included above.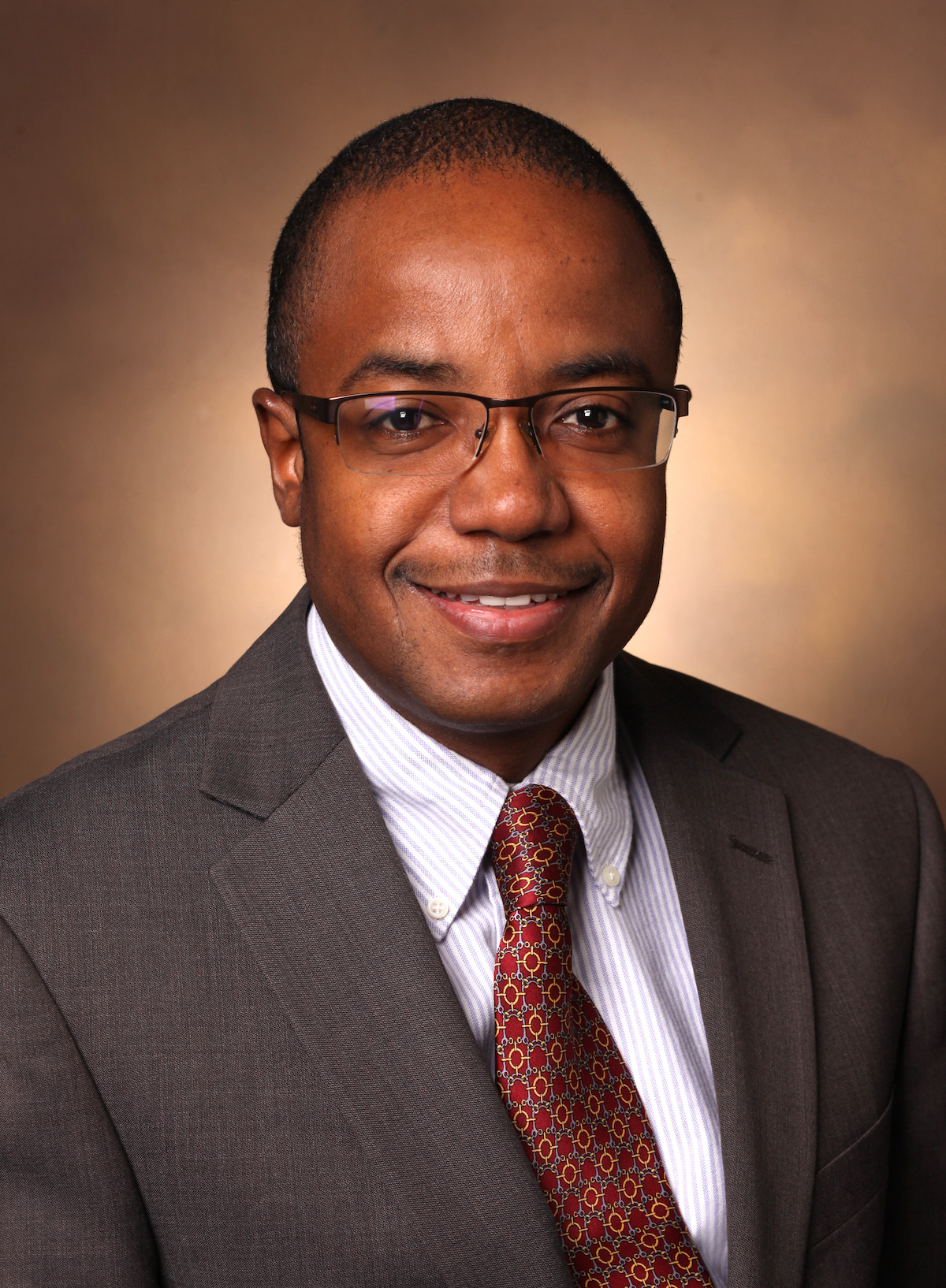 Muktar Aliyu, MD, DrPH, MPH. Professor of Health Policy and Medicine, Vanderbilt University Medical Center; Associate Director (Research), Vanderbilt Institute for Global Health; Professor of Family and Community Medicine, Meharry Medical College, Nashville, Tennessee.
Dr. Aliyu is a physician epidemiologist and has been involved in the prevention and treatment of HIV/AIDS for over a decade, including service, research, and capacity-building efforts. For 5½ years, he served as the program director for Vanderbilt University's comprehensive HIV program in Nigeria that was funded through the U.S. President's Plan for Emergency Relief (PEPFAR). He is also a principal investigator on research and training grants funded by the U.S. National Institutes of Health (NIH). His research has focused on the optimal approaches to delivering quality clinical services in resource-constrained settings, especially for patients with HIV/AIDS. Dr. Aliyu is a diplomate of the American Board of Preventive Medicine and sits on the Executive Committee for the Tennessee Center for AIDS Research (CFAR).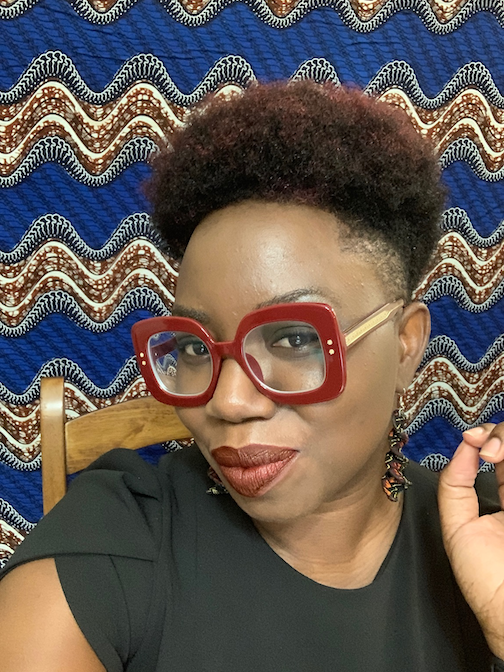 Sannisha K. Dale, Ph.D., Ed.M. Associate Professor in Psychology and Licensed Clinical Psychologiy, University of  Miami.

Dr. Dale is the Founder and Director of the SHINE (Strengthening Health through Innovation and  Engagement) Research Program. Her primary research interests are (a) enhancing our understanding of the relationships between resilience, trauma, and health outcomes among individuals with HIV and those placed at risk for HIV, (b) investigating psychosocial and structural factors that relate to HIV health inequities, (c) developing effective prevention and intervention strategies to promote resilience and good health outcomes amongst survivors of trauma and individuals with or placed at risk for HIV, especially individuals minoritized due to racism (e.g., Blacks/African Americans), sexism, heterosexism, and cisgenderism, and who are heavily burdened by the HIV epidemic, and (d) engaging community members and stakeholders in research. She has been a PI of 11 grants in the area of HIV (e.g. NIMH R01 on Black women living with HIV, T32 focused on training the next generation of HIV and mental health inequities researchers, NIMH R56 focused on Black women living with HIV, K23 award from NIMH focused on an intervention for Black women living with HIV, 2-year implementation science EtHE Supplement from NIMH focused on Black communities hardest hit by HIV in Miami). She is also a Co-Investigator and resilience expert on an ongoing R01 from NIMH aimed at creating a reliable and valid resilience measure to capture individual, interpersonal, and neighborhood resilience components among African Americans with HIV. In addition, Dr. Dale is the Director of the Mental Health Disparities Core and the Scientific Director for Community Engagement for a P30 grant (UM Mental Health HIV/AIDS Research Center) where she established and oversees the Community Advisory Board. Beyond her noted research projects, Dr. Dale has given over 100 presentations of her work domestically and internationally, authored 65 publications, received four early career researcher awards and one research mentor award, and served as a reviewer for 20 peer-reviewed journals. Her efforts in engaging community members have been recognized by two awards (Rhoda Johnson-Tuckett Award for Commitment to Community-Engaged Research and a Community Hero Award) and several certificates/plaques of appreciation from community partners.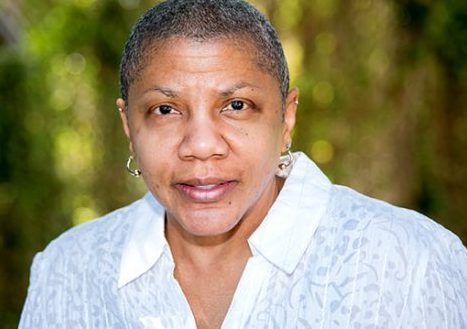 Lorece V. Edwards, DrPH, MHS. Director Center for Sexual Health Advancement and Prevention Education (SHAPE); Professor of Public Health, School of Community Health and Policy, Morgan State University.
A native Baltimorean, Dr. Edwards is known as an authentic public health champion. As a scholar-activist, she has published several peer-reviewed articles. Her research has been presented at international, national, and local conferences and workshops. According to the Journal of Health Care for the Poor and Underserved, Dr. Edwards' article titled None of Us Will Get Out of Here Alive: The Intersection of Perceived Risk for HIV, Risk Behaviors, and Survival Expectations among African American Emerging Adults has been identified as a seminal scientific manuscript that will allow public health, medical, and education professionals deep insights into the views of one population at severe risk of morbidity and mortality from HIV/AIDS – young African American men. Dr. Edwards introduced a new theory that was developed from her research and validated by the Center for Predictive Analytics – The Perceived Risk Hierarchy Theory. (TM) This theory will be included in her first book that will be published by Johns Hopkins Press – SURVIVORNOMICS(TM): How Can Youth Survive When They are Constantly Being Demonized. Dr. Edwards' research interest/passion includes HIV intervention studies, HIV primary prevention, the role historical trauma and health outcomes, community trauma and violence, alcohol/substance use, structural and social determinants of health, equity, and social justice. To review Dr. Edwards' many diverse awards and distinctions click here.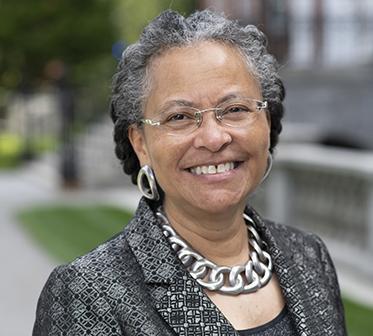 Camara Phyllis Jones, MD, MPH, Ph.D., 2021-2022 UCSF Presidential Chair and a Visiting Professor in the Department of Pediatrics, UCSF.

Dr. Jones is a family physician, epidemiologist, and Past President of the American Public Health Association (APHA) whose work focuses on naming, measuring, and addressing the impacts of racism on the health and well-being of our nation and the world.
She recently completed her tenure as a 2021 Presidential Visiting Fellow at the Yale School of Medicine and as the 2019-2020 Evelyn Green Davis Fellow at the Radcliffe Institute for Advanced Study at Harvard University. She has served in the roles of Assistant Professor [Harvard School of Public Health (SPH)] and Medical Officer [Centers for Disease Control and Prevention (CDC)]. She currently serves as Adjunct Professor (Emory University Rollins SPH and Senior Fellow and Adjunct Associate Professor (Morehouse School of Medicine). Dr. Jones in nationally and internationally known for her racism work. At the CDC, she led the development and inclusion of the six-question "Reactions to Race" module on the Behavioral Risk Factor Surveillance System and organized and formalized the CDC Racism and Health Workgroup as an official CDC scientific workgroup. When Dr. Jones was the APHA President, she launched the 25,000-member association and its 54 state affiliates (with another 25,000 members) on a National Campaign Against Racism. Her allegories on "race" and racism illuminate topics that are otherwise difficult for many Americans to understand or discuss. Recognizing that racism saps the strength of the whole society through the waste of human resources, she aims to mobilize and engage all Americans in a sustained National Campaign Against Racism. Dr. Jones has her BA in Molecular Biology (Wellesley College), MD (Stanford University School of Medicine), and her MPH and PhD in Epidemiology (Johns Hopkins School of Hygiene and Public Health). She completed residency training in General Preventive Medicine (Johns Hopkins) and in Family Practice at the Residency Program in Social Medicine (Montefiore Medical Center).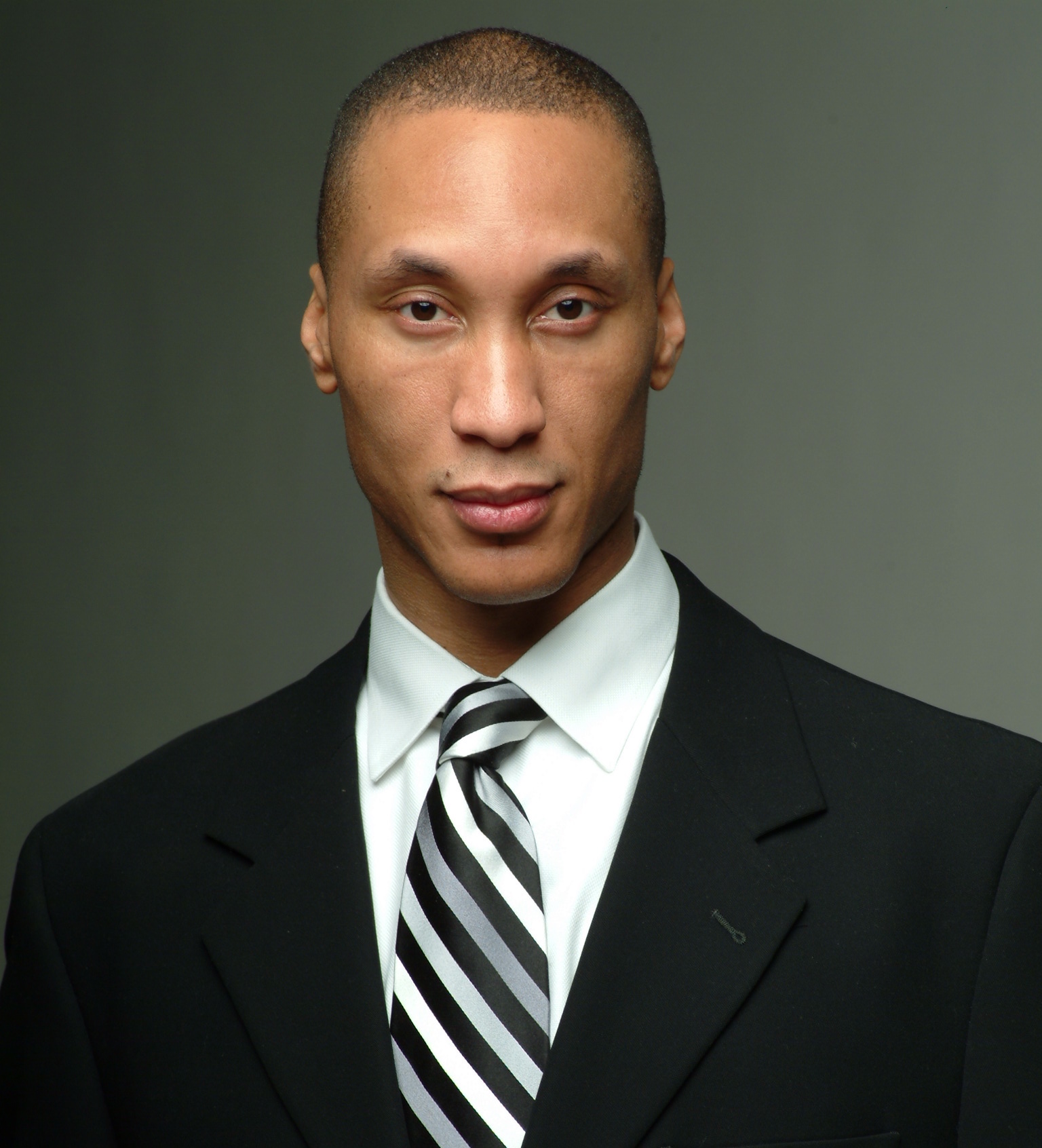 James Wadley, Ph.D., LPC, ACS, NCC, IMHF, CSTS. Chair & Professor, Human Services, School of Adult & Continuing Education, Lincoln University (PA)
As a scholar-practitioner, Dr. Wadley is a licensed professional counselor and maintains a private practice in the States of Pennsylvania and New Jersey. He is the founding editor of the scholarly, interdisciplinary journal, the Journal of Black Sexuality and Relationships (University of Nebraska Press). He is also the founder and Principal of the Association of Black Sexologists and Clinicians and his professional background in human sexuality education, educational leadership, and program development has enabled him to galvanize scholars and practitioners in the field of sexology across the world. Dr. Wadley's research and publication interests include sexual decision-making among young adults, masculinity development and conceptions of fatherhood by non-custodial fathers, and HIV/AIDS prevention. He has authored and co-authored undergraduate courses as well as graduate courses for the Master of Science in Counseling program for Lincoln University (PA) and doctoral level courses for the Theological Seminary of Puerto Rico. Additionally, Dr. Wadley co-edited the award-winning book "The Art of Sex Therapy Supervision" (Routledge), edited "The Handbook of Sexuality Leadership: Inspiring Community Engagement, Social Empowerment, and Transformational Influence" (Routledge), and completed his first documentary, Raw to Reel: Race, Drugs, and Sex in Trenton, New Jersey. Dr. Wadley's many credentials and wealth of domestic and international clinical experiences have catapulted him to be one of the best marriage, family, and sexuality clinicians in the United States.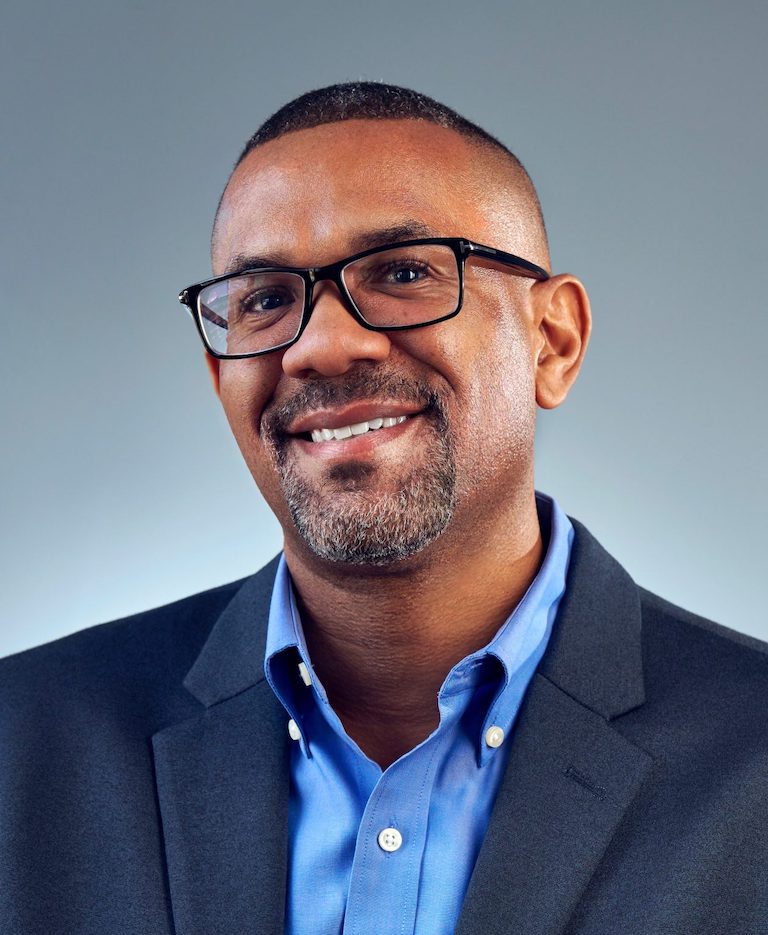 Patrick Wilson, PhD. Professor, Department of Psychology, UCLA
Dr. Wilson is a Professor in the Department of Psychology at UCLA. Dr. Wilson is a community and health psychologist and directs the SPHERE (Society, Psychology, and Health Research) Lab at UCLA. His work broadly examines the psychological, social, and cultural factors that shape individual and community-level health outcomes. Prior to coming to UCLA, Dr. Wilson was an Associate Professor in the Department of Sociomedical Sciences at the Columbia University Mailman School of Public Health, where he directed the SPHERE Lab and co-directed the Incarceration and Public Health Action Network at the Mailman School. Dr. Wilson's research and teaching Interests include community psychology; research methods and design in health psychology; sexual health; substance use; stress and trauma; minority health; incarceration and health. Dr. Wilson earned his PhD in community psychology from New York University and completed a postdoctoral fellowship at the Yale University School of Medicine. His research has been supported by grants from the National Institutes of Health and the U.S. Centers for Disease Control and Prevention.
2022-2023 Ujima Program Mentors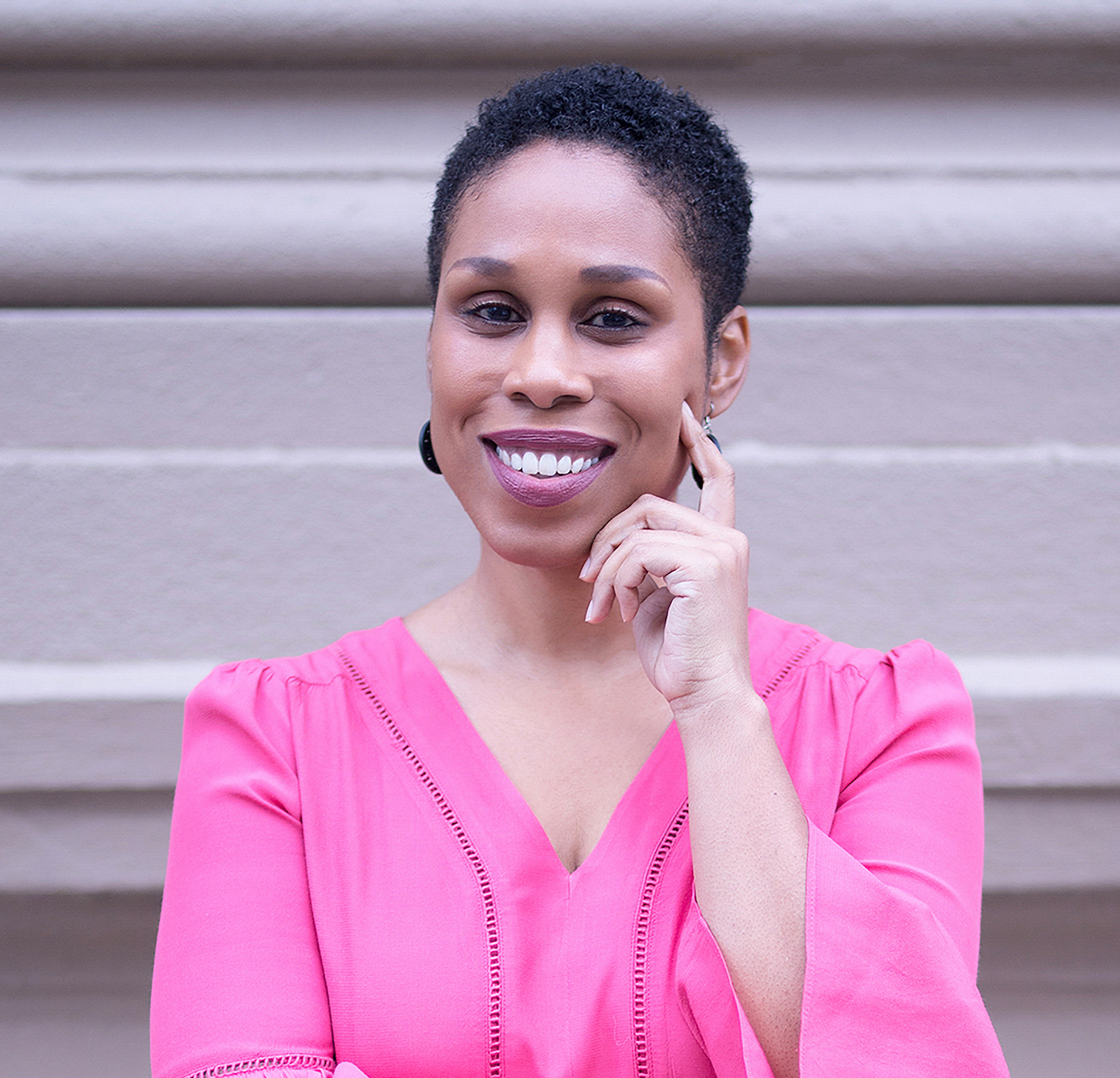 Oni Blackstock, MD. MHS. Founder and Executive Director of Health Justice
Dr. Oni Blackstock is recognized as a thought leader and influencer in the areas of health equity and HIV. She is a primary care and HIV physician and the founder and Executive Director of Health Justice, a health equity consulting firm, that helps health care and public health organizations to center anti-racism and equity in the workplace and reduce health inequities in the communities they serve.
Before launching Health Justice, Dr. Blackstock served as an Assistant Commissioner at the New York City Health Department where she oversaw the City's response to the HIV epidemic. Prior to that, she was an assistant professor at Montefiore Medical Center/Albert Einstein College of Medicine where she conducted HIV clinical research focused on developing and testing interventions to promote engagement in HIV prevention and treatment for disproportionately impacted communities. She holds degrees from Harvard College, Harvard Medical School, and Yale School of Medicine. Dr. Blackstock is passionate about ensuring that all individuals and communities have the resources and support they need to thrive and achieve optimal health and wellbeing.

Dr. Blackstock is mentoring Dr. Whitney Irie.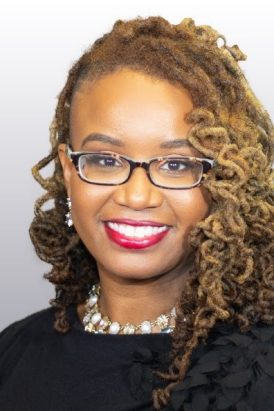 Yarneccia D. Dyson, PhD, MSW. Professor and Head of the School of Social Work, North Carolina State University
Dr. Dyson is Professor and Head of the School of Social Work at North Carolina State University. Additionally, she has over 20 years' experience in HIV and STI research, prevention programming, and advocacy efforts. Further, she is passionate about inclusive and equity-centered practices in higher education & administration, faculty development, as well as advancing Anti-Black and Anti-Racist practices in all systems (education, health, justice, etc.). Her research interests focus on improving the health, access, and well-being of historically oppressed communities, mentoring experiences for Black women and women of color, as well as improving the sexual and reproductive outcomes among women & girls and Black College Students.
She is a member of the Council on Social Work Education (CSWE) Taskforce to advance Anti-Racism in Social Work Education and lead the Curriculum Development Task Group as Co-Chair for Phase I.
She is also the Director of the Well-Being, Intersectionality & Sustainability Engagement-Empowerment-Equity Research Lab (The WIS3 Lab) and creator of the Engag3 Biomedical-Behavioral HIV Prevention Intervention that focuses on decreasing binge drinking while increasing protective sexual health behaviors. In addition, this project also explores the sexual decision-making, perception of risk, well-being, and physical health tenets related to Black College students. Furthermore, she is also the Director and Principal Investigator for the HRSA BHWET-funded Integrated Behavioral Health & Racial Equity Scholars (IBHRES) Project, a training program that focuses on increasing the knowledge and skills of graduate-level students who are interested in joining the behavioral health workforce and serve communities in high need and high demand areas.
Dr. Dyson is mentoring Dr. Sharon Parker.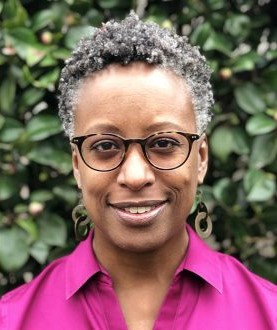 Marguerita Lightfoot, PhD, MSW. Associate Dean for Research and Ronald Naito-John McAnulty Professor in Health Equity, Oregon Health and Science University School of Public Health
Dr. Lightfoot's research focuses on improving the health and well-being of adolescents and young adults, as well as the development of culturally competent, efficacious interventions to reduce the acquisition and transmission of HIV among populations disproportionately burdened by the epidemic. She has been the Principal Investigator on numerous R01 and other R-level grants, as well as center grants and foundation grants, including from the Robert Wood Johnson Foundation, William T. Grant Foundation, and others. She currently serves on the National Advisory Mental Health Council (NAMHC), which advises the Director, National Institute of Mental Health, on all policies and activities related to the conduct and support of mental health research, research training, and other programs of the Institute. She serves on the editorial boards of American Psychologist and Cultural Diversity & Ethnic Minority Psychology and was recently associate editor for the Journal of Consulting and Clinical Psychology.

Dr. Lightfoot is mentoring Dr. Sharon Parker.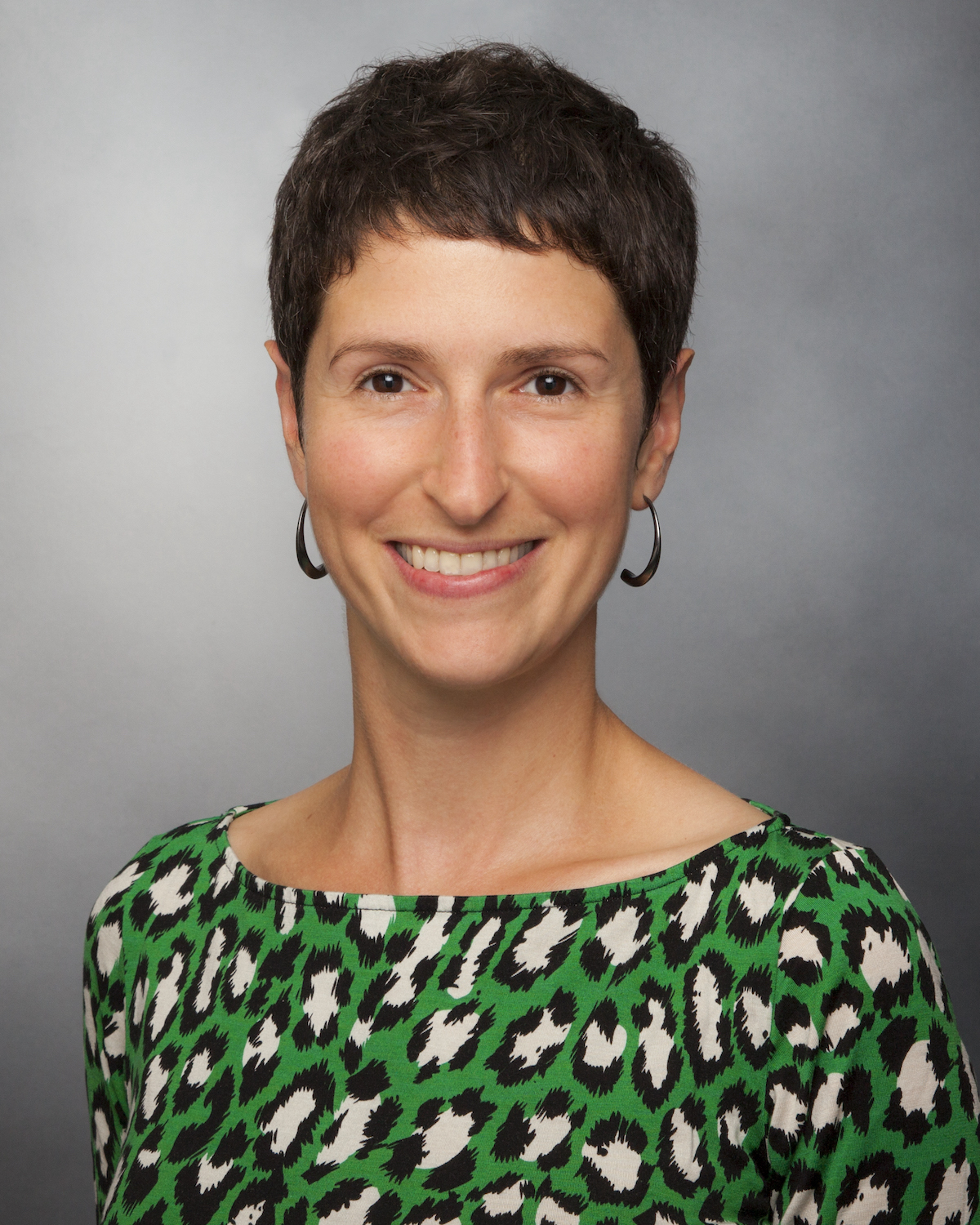 Julia Marcus, PhD, MPH. Associate Professor in the Department of Medicine, Harvard Medical School and Harvard Pilgrim Health Care Institute
Dr. Marcus's research focuses on improving the implementation of preexposure prophylaxis (PrEP) to prevent new HIV infections and promote sexual health in the U.S. She has used electronic health record, survey, and qualitative data to identify patients who may benefit from PrEP, evaluate clinical outcomes among PrEP users in real-world healthcare settings, and identify gaps and inequities in the PrEP continuum of care. Her studies are now cited by the Centers for Disease Control and Prevention as key evidence of the effectiveness of PrEP. Her research has also focused on hepatitis C infection, leading to the elimination of national race-based treatment guidelines that had restricted the use of shorter courses of hepatitis C treatment for Black patients. Dr. Marcus is currently leading multiple projects funded by the National Institutes of Health, including implementation studies to evaluate whether HIV prediction models embedded in clinical decision support tools can improve PrEP prescribing and equity in safety net clinics.

Dr. Marcus is mentoring Dr. Whitney Irie.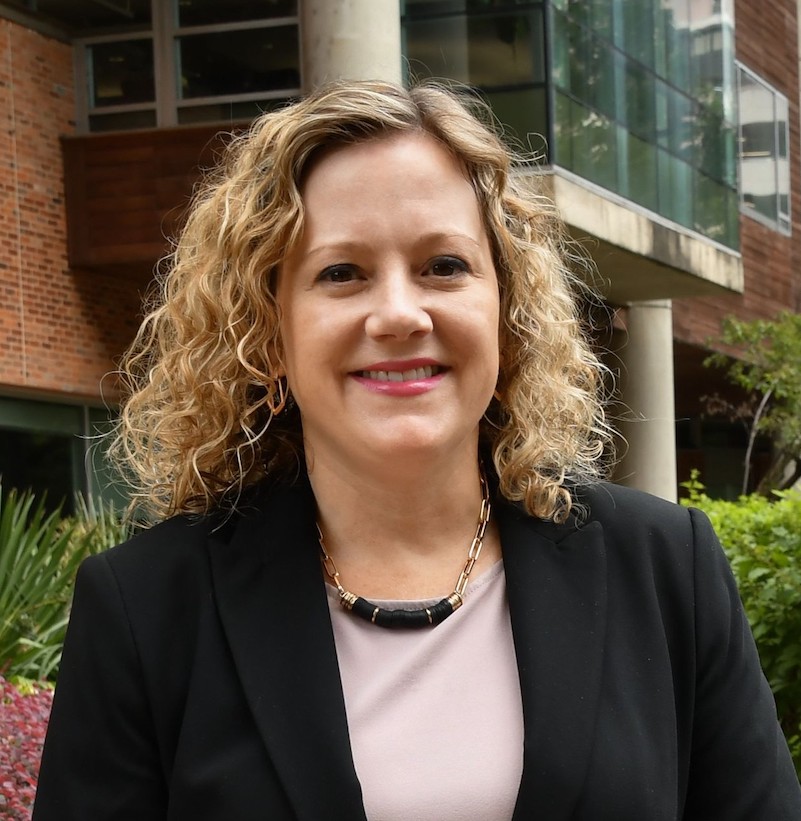 Diane Santa Maria, DrPH, MSN. Jane and Robert Cizik Distinguished Chair and Huffington Foundation Endowed Chair in Nursing Education Leadership, University of Texas Health Science Center at Houston (UTHealth)
Dr. Santa Maria is Dean and Associate Professor in the Department of Research at the Cizik School of Nursing at UTHealth. She is a former Visiting Professor at the University of California San Francisco Center for AIDS Prevention Studies and currently serves as a co-investigator and co-director of the Developmental Center for AIDS Research Mentoring Program and Substance Use Scientific Working Group. She has completed numerous studies among youth experiencing homelessness that address HIV and substance use prevention.
She is currently leading an NIH-funded R01 randomized controlled trial testing the efficacy of an ecological momentary-enhanced nurse case management HIV prevention and care coordination intervention among youth 16-25 experiencing homelessness and PrEP adherence among sexual and gender minority identifying youth. She has expertise in the development, testing, and refinement of various HIV prevention interventions among high-risk communities, especially marginalized young people and those experiencing homelessness.

Dr. Santa Maria is mentoring Dr. Mandy Hill.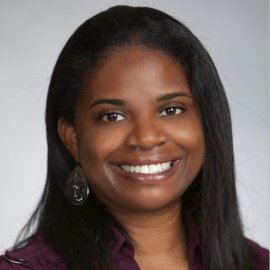 Jamila K Stockman, PhD, MPH. Vice Chief and Professor in the Division of Infectious Diseases and Global Public Health, Department of Medicine, University of California, San Diego
Dr. Jamila K. Stockman is Professor and Vice Chief of Global Public Health in the Division of Infectious Diseases and Global Public Health at the University of California, San Diego School of Medicine. Dr. Stockman is also Co-Director of the Health Equity Sociobehavioral Science Core within the San Diego Center for AIDS Research. Dr. Stockman is an infectious disease epidemiologist also trained in qualitative, mixed methods, and intervention research.

For the past 15 years, Dr. Stockman has conducted HIV prevention research in the context of gender-based violence, substance use, mental health, and social and structural factors (e.g., discrimination, medical mistrust) affecting socially marginalized populations. Her research is conducted in the US, US-Mexico border region, Latin America, and the Caribbean. In addition to her research, Dr. Stockman actively collaborates with local public health departments and community-based organizations to ensure ethical and cultural appropriateness of her research among members of the community. Dr. Stockman's research has been funded by the National Institutes of Health and the California HIV/AIDS Research Program and published in over 80 peer-reviewed papers. In 2015, Dr. Stockman received the Linda E. Saltzman Award for her accomplishments in the field of domestic violence research.

Dr. Stockman is mentoring Dr. Mandy Hill.