Ujima Program leaders include a group of researchers and staff who have a longstanding commitment to HIV prevention research, training and mentoring of early-stage investigators, and addressing health disparities experienced by Black/African Americans and other marginalized populations. Steering committee members include Cherrie B. Boyer (Program Director), Emily Arnold (Program Co-Director), scientific ARC scholars, and HBCU faculty.

The Steering Committee:
guides the applicant selection process

informs the program's curriculum development

provides input on the scientific direction of the program

helps to connect program participants to other research and mentoring networks and resources

identifies other activities that would facilitate the success of the Ujima research teams
Program Team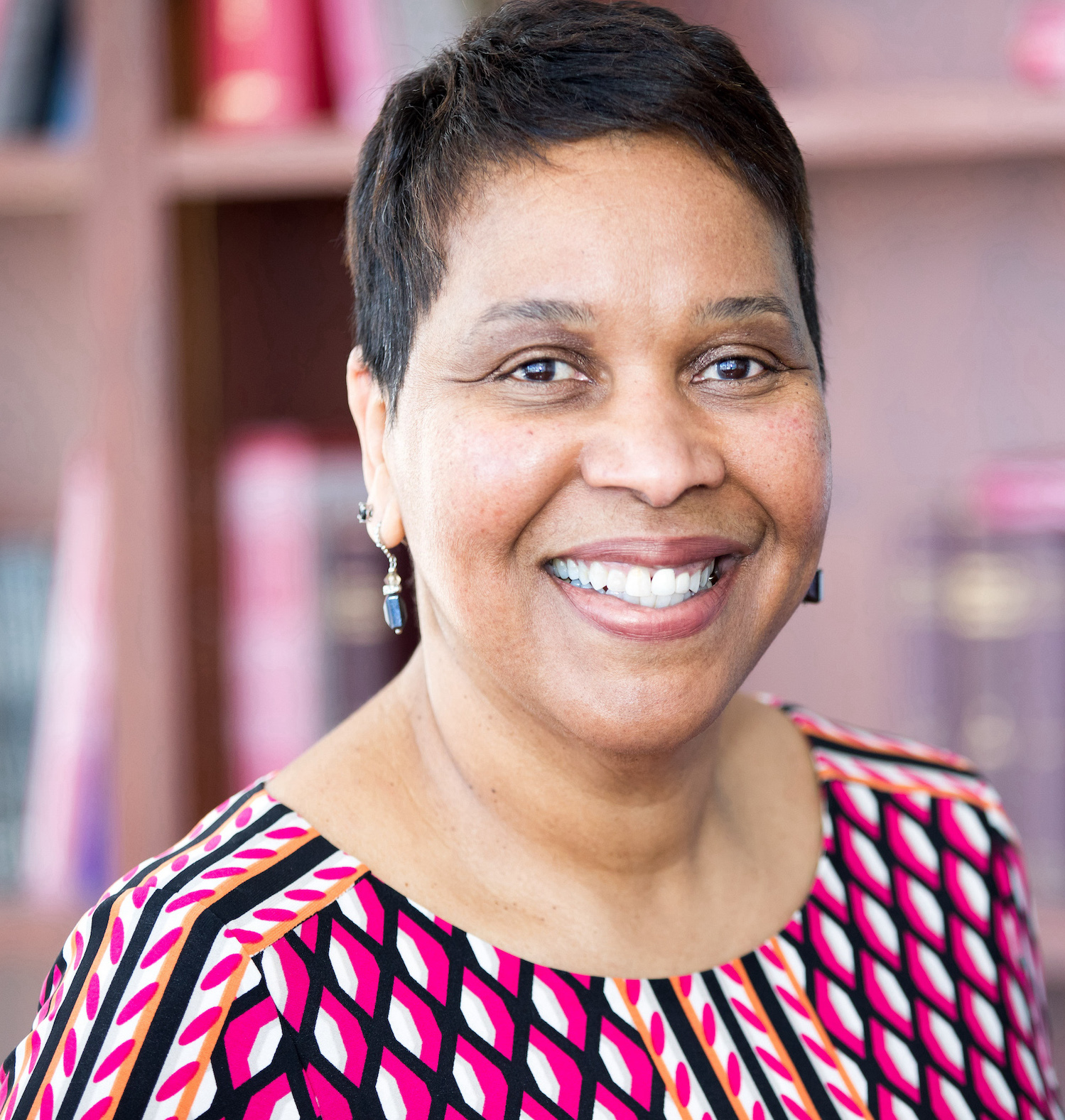 Cherrie B. Boyer, Ph.D., Program Director. Professor, Department of Pediatrics, Division of Adolescent Medicine and Young Adult Medicine, UCSF.

Dr. Boyer is a Professor of Pediatrics based in the Division of Adolescent and Young Adult Medicine where she serves as the Associate Division Director for Research and Academic Affairs. She is an internationally recognized social health psychologist with over 30 years of research, teaching, and mentoring experience. She has been the recipient of many grant awards and has been a productive investigator, publishing widely in the areas of sexually transmitted infections (STIs) and human immunodeficiency virus (HIV) prevention in adolescents and young adults. Her program of research focuses on the development and evaluation of cognitive-behavioral and community-level intervention strategies utilizing culturally competent strengths-based frameworks to promote sexual and reproductive health to reduce the risk of STIs, HIV, and unintended pregnancy and their sequelae. In addition to her role in providing research and career mentoring to postdoctoral research and clinical fellows and early career faculty in Pediatrics, since 2006 Dr. Boyer has served as a research and career mentor in the Center for AIDS Prevention Studies (CAPS) Visiting Professors Program involving early career research scholars in the fields of social and behavioral science, medicine, nursing, and public health. Specifically, she teaches and provides mentoring in the areas of adolescent health, sexual and reproductive health, behavioral and clinical prevention research methods, grant-writing, manuscript development, IRB protocol development, research ethics, and intervention design, implementation, and evaluation among other scholarly activities.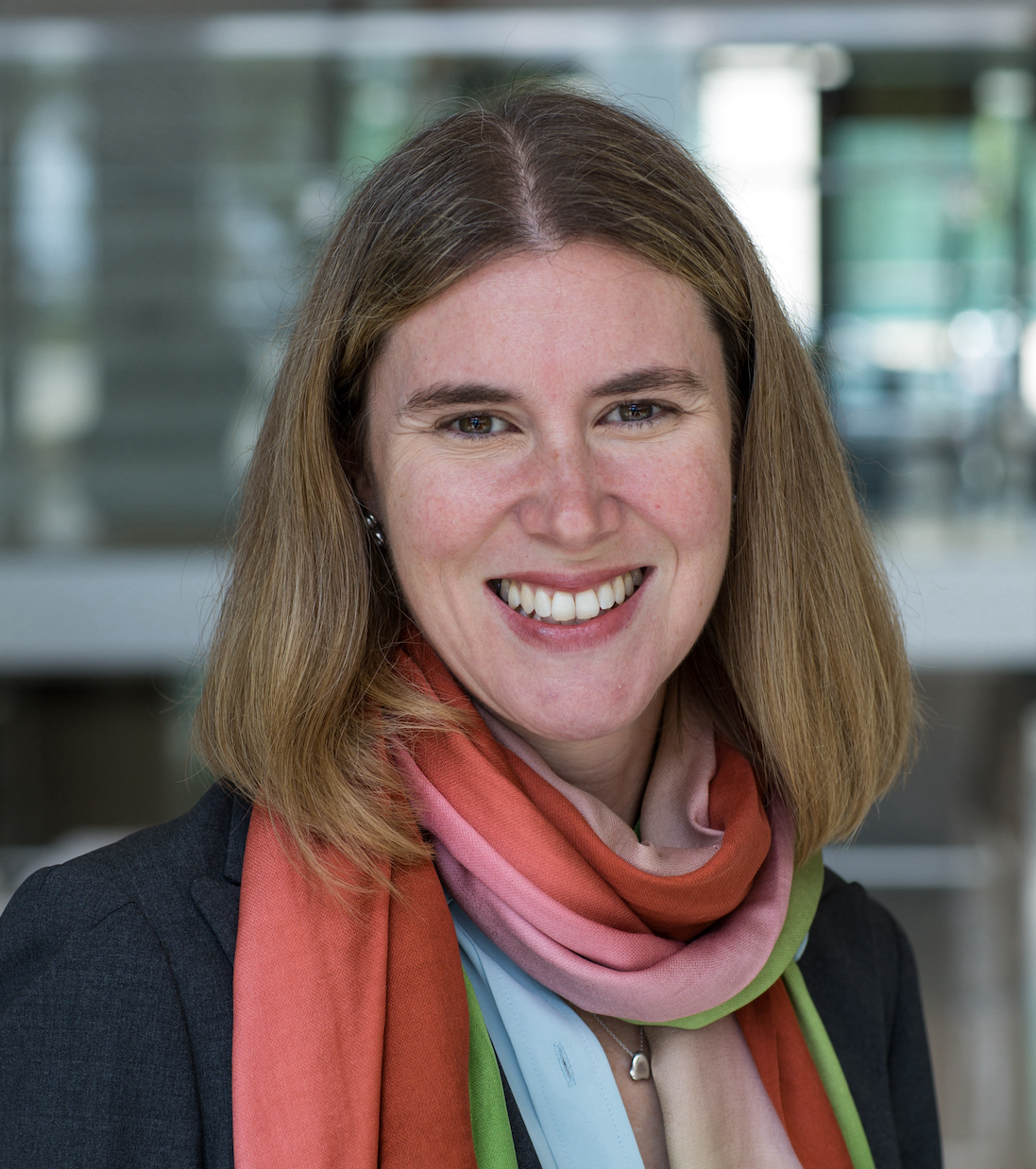 Emily Arnold, Ph.D., MPH, Program Co-Director. Associate Professor, Department of Medicine, UCSF.
Dr. Arnold's research agenda is primarily devoted to reducing HIV-related health disparities for African American and Black sexual minority communities, with a strong emphasis on collaborative research designs and developing effective HIV-prevention intervention programs. As an anthropologist with training in public health, Dr. Arnold has a great deal of experience in conducting and teaching others to do qualitative and mixed methods research and she has worked with various research teams, as well as with early-career investigators, post-doctoral research fellows, international trainees, graduate students, medical students, and community members to implement these research designs. With Dr. Torsten Neilands, she also co-directs the NIMH-funded Visiting Professors Program at UCSF.  Building community collaborative partnerships have been an essential part of Dr. Arnold's research agenda, from the point of forming community advisory boards to weigh in on data collection instruments to disseminating findings back to community members, and she also serves as the co-director of the CAPS community engagement core.  Her current HIV-related studies include assessing the feasibility and acceptability of an intervention to promote sexual health through social networks among sexual and ethnic minority youth involved in house ball communities and gay families, understanding barriers to integrate behavioral health and HIV-related services for people with severe mental illness, and several policy-related studies on the impact of a changing health care delivery system for people living with HIV and the agencies that serve them. Dr. Arnold leads the Northern California HIV Research Policy Center based at UCSF, a collaborative research center with partnerships with the San Francisco AIDS Foundation, The Bridging Group, and the University of California, Berkeley.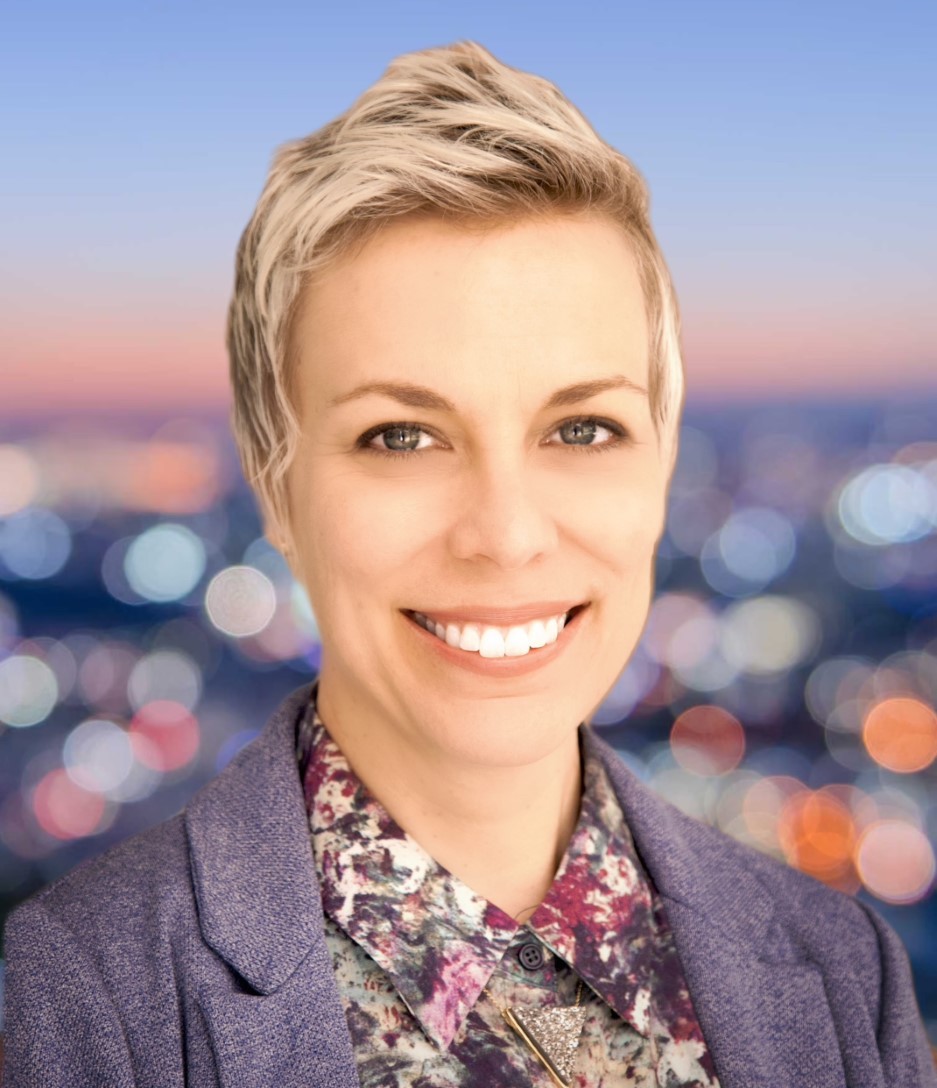 Jae Sevelius, Ph.D., CAPS Principal Investigator. Professor, Department of Medicine, UCSF.

Dr. Sevelius is Director of the Center for AIDS Prevention Studies (CAPS) and the Center of Excellence for Transgender Health. Dr. Sevelius is a licensed clinical psychologist whose research focuses on the investigation of risk and protective factors in transgender and gender diverse communities and relationships between intersectional stigma, gender affirmation, and health-related behaviors and outcomes. Most recently, their research has focused on developing and testing peer-led interventions to promote sexual health and resilience among transgender people by addressing intersectional stigma among transgender women of color and those affected by HIV in the San Francisco Bay Area and in São Paulo, Brazil.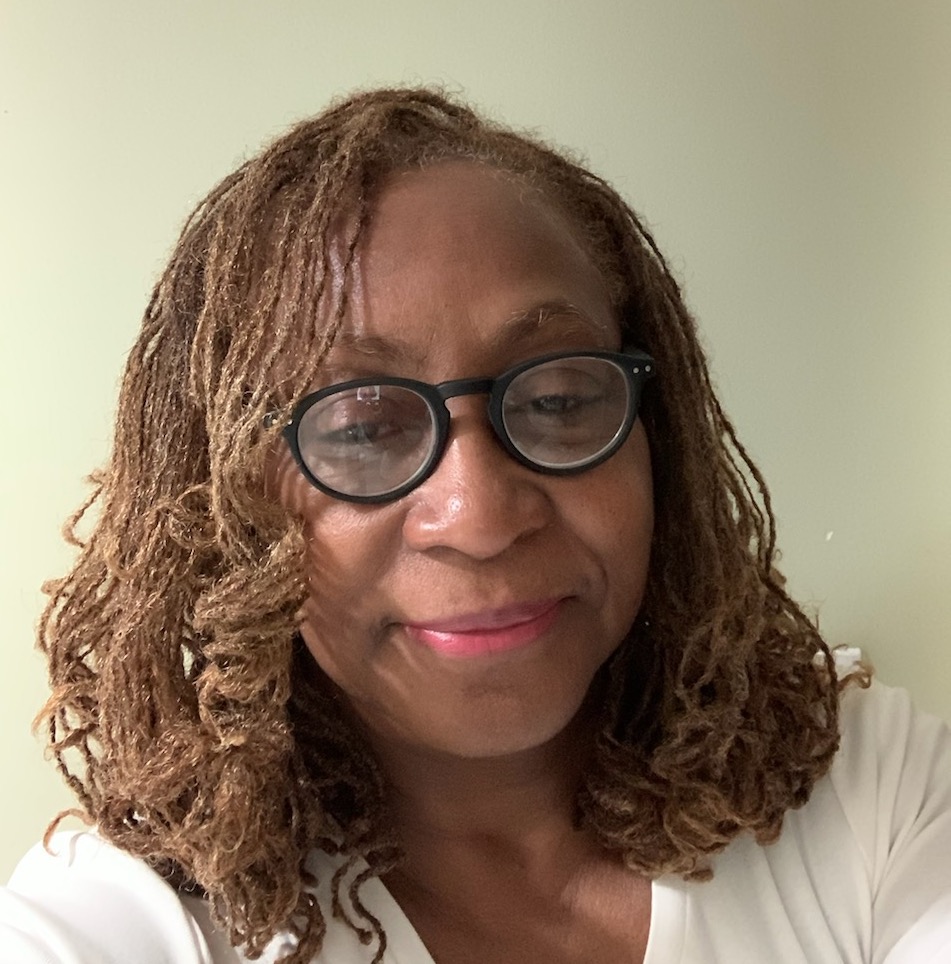 Barbara Green-Ajufo, DrPH, MPH, Research Partnerships Manager. Research Partnership Manager, Center for AIDS Prevention Studies, UCSF.

Dr. Barbara Green-Ajufo serves as the Research Partnerships Manager for the Community Engagement Core at the University of California San Francisco (UCSF) Center for AIDS Prevention Studies (CAPS). For the past 38 years, she has worked with local, state, and national agencies and internationally. Her career initially focused on understanding and addressing risk factors for preterm delivery (PTD) and low birth weight (LBW); she served as an Epidemic Intelligence Services (EIS) Officer with the Pregnancy and Infant Health Branch at the Centers for Disease Control and Prevention (CDC) where she worked to identify and understand the role of root cause factors, including racism. In 2001, her focus shifted to HIV. As Director of the Alameda County Public Health Department HIV/AIDS Surveillance and Epidemiology Unit, she headed up surveillance, testing, and counseling, and served as principal investigator of two CDC-funded community-based engaged studies (HeyMan and SYNC) conducted to acquire an improved understanding of HIV risk factors and service access and use barriers experienced by populations most-at-risk for HIV infection and late diagnosis. As an Epidemiologist with the CDC Division of Global HIV/AIDS, she worked internationally with the President's Emergency Program for AIDS Relief team to improve HIV/AIDS rates and treatment in Malawi African. In her current position with the UCSF CAPS, she works with scientists and the community bridging the gap between research and community, bolstering community engagement in research, and helping to ensure science dissemination and implementation in requisite communities. Dr. Green-Ajufo has worked to ameliorate health disparities, equities, and address social determinants of health that impact Black/African American communities, ensuring that members have a voice in research and public health initiatives. She has served on numerous community boards and professional committees, including the CDC Racism and Health Workgroup. Dr. Green-Ajufo provided student thesis advising at Alliant International University and has successfully mentored individuals in academic and professional settings to attain their education and career goals. Dr. Green-Ajufo has an MPH in Health Policy, Planning and Administration and DrPH in Epidemiology, both from the University of California Berkeley.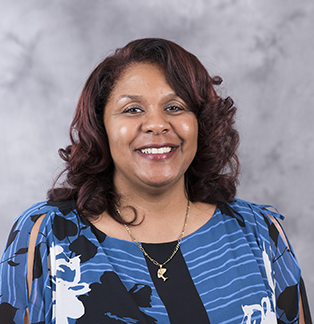 Naomi Hall-Byers, Ph.D., MPH, HBCU Engagement Consultant. Associate Professor, Psychological Sciences. Winston-Salem State University, Winston Salem NC.

Dr. Hall-Byers is a Professor of Psychology in the Department of Psychological Sciences at Winston-Salem State University (WSSU). She is an applied social psychologist, with an advanced degree in public health. As the Director of the Race, Culture, & Context (RC2) lab, her overarching program of research focuses on psychological, social, cultural, and contextual factors associated with health disparities and inequities among youth and emerging adults (YEAs) of African descent. Most recently her work has focused on sexual decision-making (particularly HIV-related risk behaviors), sexual behaviors, and intimate partner violence among Black YEAs with a focus on cultural influences and prevention. Her research has been funded by the National Science Foundation (NSF), National Institutes of Mental Health, American Psychological Association, University of California (San Francisco), and the University of North Carolina (Chapel-Hill). Dr. Hall-Byers is an alumna of the Visiting Professor program at UCSF, the NIMH/APA Minority Mentoring Program (HIV/AIDS Research Fellow), and the APA Cyber Mentors Program. Dr. Hall-Byers has received numerous awards for teaching and research and was the 2018 recipient of the WSSU Wilveria B. Atkinson Distinguished Research Award. She has a BS in Health Sciences, MPH in Maternal and Child Health, and an MA and Ph.D. in Applied Social Psychology.
Program Steering Committee 
Coming soon