UCSF Prevention Research Center Forum
Forum News
PRC Forum
The PRC Forum includes representatives from a diverse array of organizations and stakeholders in the San Francisco/Oakland Bay Area who are committed to working on health disparities in the African American community. This broad-based group meets twice a year and serves as a primary vehicle for informing communities of the activities of the PRC, providing input on the PRC's implementation and dissemination plans, and mobilizing support for PRC activities.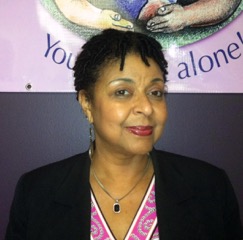 Cynthia Carey-Grant, Executive Director of WORLD (Women Organized to Respond to Life-threatening Disease), has served in leadership roles in several prominent women's health organizations. Among these was Planned Parenthood Federation of America and as Project Manager for Women's Health with The Permanente Medical Group where she worked to advance women's health within Kaiser Permanente. The Women's Health –KP initiative received national recognition for leadership in improving health service to women in northern California. Cynthia was also the Executive Director and then Board Chair of the California Abortion and Reproductive Rights Action League where she distinguished herself through work in local, national, and international reproductive health initiatives. Cynthia has committed her life work to improving the status of women, people of color, and the empowerment of the politically disenfranchised. Her healthcare advocacy has always been grounded in the core principles and values of community-based healthcare learned at the knees of three generations of community health nurses. One of her most cherished dreams is to help build a multi-cultural, international woman's health and reproductive justice movement.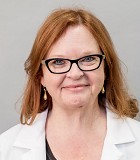 Kathleen Clanon MD, FACP is a clinician, educator, program director, and medical administrator specializing in improving health care for low-income people. Dr. Clanon is currently working on implementing health reform in the safety net, serving as the Medical Director of Alameda County's Health Care Services Agency and focusing on the integration of primary care and mental health services, and on addressing social determinants of health in health care settings. Her previous position was as the interim Chief Medical Officer at Alameda Health System. Dr. Clanon is an expert in Quality Improvement. From 2010 to 1013 she led a Harm Reduction effort at Alameda Health System that resulted in significant improvements in patient safety across eleven domains. She teaches and consults on QM for the Federally-funded National Quality Center, including working with many small and large clinical sites, the States of California, Texas, and Michigan and, in past years, the Health Ministries in Thailand, Haiti, and Guyana. She is the primary doctor for 100 people with HIV, practicing at Highland Hospital in Oakland. She helped start and grow multidisciplinary HIV prevention and care programs in Alameda County, CA that have served thousands of people.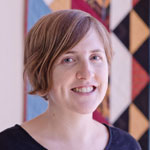 Megan Crowley joined the Alameda Health Consortium in May 2012. In her current role of HIV Project Manager, she coordinates quality improvement activities for the HIV ACCESS Ryan White Part C program and oversees the implementation of routine HIV, HCV, and HBV testing at five community health centers through the Get East Bay Tested! initiative. Megan also coordinates capacity building activities for hepatitis C treatment at Consortium clinics.
Prior to joining the Consortium, she was the Program Coordinator for the Partnership for Family Health, a consortium of clinics providing HIV Primary Care and supportive services to women, youth, and children in Northern Manhattan, New York City. Megan's experience also includes working at Planned Parenthood Golden Gate, César E. Chávez Institute, and the New York City Department of Health and Mental Hygiene. She received her MPH in 2008 from Columbia University's Mailman School of Public Health, focusing on Sexuality and Health.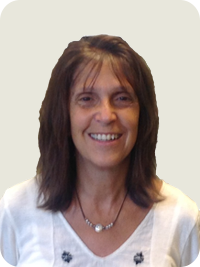 Alice Gandelman is the Director of the California Prevention Training Center (CAPTC).  She has directed the Center since 1994, and oversees five training and technical assistance centers at the CAPTC, including Clinical STD Prevention Training Center, Disease Intervention Training Center, National Center for Quality Assurance, Health Department Capacity Building Assistance Center, and the Technical Assistance and Training contract for the Office of Family Planning, California Department of Healthcare Services (DHCS).  Prior to directing CAPTC, Alice conducted training and capacity building services throughout the US and internationally in Africa and Asia in HIV and STD prevention and care.  CAPTC's priority populations are health practitioners who deliver preventive health services for patients and clients in a variety of public and private settings. In this capacity, Alice guides the CAPTC in the integration of community, provider, funder, and research agendas to improve capacity-building assistance for health professionals in practice settings.
Her current focus is on the integration of social determinants of health, structural interventions, and combination prevention approaches to improve prevention outcomes among persons who are at greatest need, but with limited or no access to services.  She envisions an environment where health equity exists for all and is committed to supporting health professionals to achieve that vision in their respective communities.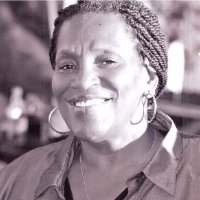 Gloria Lockett, Executive Director at California Prostitutes Education Project, co-founded Cal-PEP in 1984 and serves as its Executive Director. Cal-PEP is nationally recognized for its effective approaches to working with hard-to-reach, high-risk populations. Our work takes us into the trenches of East and West Oakland, as well as other communities throughout Alameda and San Francisco Counties, to serve those who have limited access to healthcare.
CaL-PEP's work has assisted in pioneering effective prevention strategies in street outreach and mobile HIV/AIDS, STD, and hepatitis testing. Our mission is to provide accessible health education, disease prevention, risk reduction, treatment, and support services to people at high risk for or currently living with HIV/AIDS — using cultural relevance, humility, and grace as our guiding principles.
Nicholas J. Moss, MD, MPH is Director of the HIV STD Section of the Alameda County Public Health Department where he oversees HIV and STD prevention and surveillance activities and county-administered Ryan White HIV Care programs, as well as serving as STD Control Officer. Prior to joining Alameda County in 2013, Dr. Moss was Director of Clinical Prevention in the HIV Prevention Section of the San Francisco Department of Public Health.
Dr. Moss is an investigator on a range of current and recent HIV and STD research studies, with a focus on public health program implementation. In addition to his public health duties, Dr. Moss provides primary HIV medical care at the East Bay AIDS Center in Oakland. Dr. Moss received his medical degree from UC Irvine. He trained in internal medicine, infectious disease medicine and public health at the University of Washington in Seattle.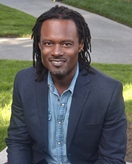 Rob Newells assumed the role of Executive Director for AIDS Project of the East Bay in 2015 after serving a term as Chair of the agency's Board of Directors. He has been an active community advocate since 1999, helping to develop HIV testing, outreach, and education programming for young black men in Raleigh-Durham, North Carolina. He also supported Technical Assistance and Training activities and served as the Publications Coordinator for NMAC in Washington, DC.
An Oakland native and U.S. Marine Corps veteran, Mr. Newells studied Communication Arts and Sciences as an undergraduate at the University of Southern California and completed coursework in the Pacific School of Religion's Master of Divinity and Certificate of Sexuality and Religion programs. He is a licensed Baptist minister serving on the staff of the Imani Community Church in Oakland and is a contributing author to the book Struggling in Good Faith for which he penned the chapter on "The Black Church" exploring the relationship between faith and sexual stigma.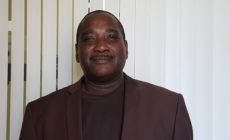 Alvan Quamina is a Section Chief at the City of Berkeley Public Health Division.  His section includes the city's Public Health Clinics, its Women, Infant, Children (WIC) Nutrition Program, and its Epidemiology and Vital Statistics units.  Prior to working for the City of Berkeley, Alvan was Executive Director of AIDS Project East Bay and years earlier, of AMASSI, Inc.  He has been involved in AIDS advocacy and AIDS work for over two decades.
Dr. Quamina holds a B.A. in Economics from Yale University, a J.D. from the University of California, Berkeley, a Ph.D. in nonprofit management from Capella University, and a Master of Public Health degree from San José State University.