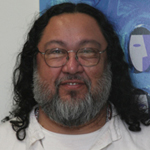 Lorenzo Hinojosa -  has been with the CAPS CAB since September 2007. He has decades of experience in public health fieldwork, starting in 1980 as a state disease intervention specialist in Orange County, then moving on to work in Los Angeles and then Oakland. He has managed a Bay Area-wide mobile clinic project and was one of the first California Disclosure Program (PCRS) coordinators assigned to the Bay Area. Since 2001, Lorenzo has managed the Alameda County HIV Testing program. Recently, he was involved in an MSM-and-methamphetamine research program. He has traveled to India, Thailand, Vietnam, and Laos, indulging his interest in photography.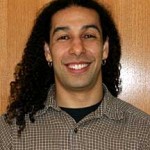 Micah E. Lubensky - MS, Ph.D., University of California, Santa Cruz is currently the community mobilization manager at the Global Forum on MSM & HIV (MSMGF). Micah has focused his professional career on the application of social psychology for promoting holistic health and social justice. He came to MSMGF after almost 10 years at the San Francisco AIDS Foundation, where he managed HIV prevention, holistic health promotion, and community-building efforts for MSM and trans community members of African descent from across the San Francisco Bay Area. Micah has also been a national trainer and Capacity Building Assistance specialist for HIV prevention interventions endorsed by the US Centers for Disease Control and Prevention.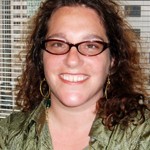 Deb Borne -  is a family physician with the San Francisco Department of Public Health (SFDPH). She serves as medical director at Tom Waddell Health Center and oversees HIV treatment and prevention efforts. She works closely with community-based organizations such as Tenderloin Health on HIV prevention and treatment, including needle exchange, and has strong ties to city-funded shelters and community behavioral health agencies. Deb obtained her master's degree in social work at Columbia University and her medical training at Brown University and UCSF. As both a social worker and a physician, she has worked with highly marginalized communities including homeless persons, drug users, psychiatric patients, and incarcerated and recently released individuals. Deb is very interested in how research can inform and assist with community-based clinical work. HIV prevention is one of her personal and professional passions.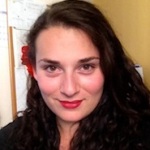 Montica Levy -  is the Patient Care Program Manager of Transgender Health Services at the San Francisco Department of Public Health, managing the nation's first Transgender Surgery Access Program for uninsured and publicly insured patients. Her past work in HIV prevention spans from HIV vaccine and PrEP clinical trial implementation to curriculum development for HIV prevention workshops in a CDC-funded transgender adaptation of the Mpowerment Project. She is bilingual in English and Spanish and holds a BA in Sociology and a BS in Health Education from San Francisco State University.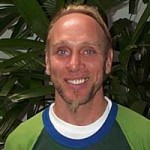 R. Lee Jewell - joined the CAPS CAB in 2006. He is a marriage and family therapist intern (MFTI) since receiving his master's degree in Clinical Psychology at New College of California. Lee has been actively involved in the HIV/AIDS community since testing positive in 1986. His prior community work includes acting as PWA liaison to the Michigan state legislature, client services director for the San Francisco Center for Living, HIV/AIDS educator (K–12), and SFDPH AIDS Office Reggie Policy board member. Currently, Lee serves as a council co-chair and member of the HIV Health Services Planning Council. "My desire is to see a more integrated and healthy LGBT community, specifically men who have sex with men. HIV/AIDS has propelled us as a community to work towards healthier ways of interacting. I firmly believe we need one another, to work together, to make this happen."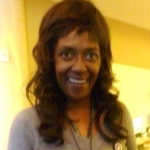 Loren Jones, Co-Chair has been HIV-positive for approximately 27 years and is the mother and grandmother of two.  She currently serves on the Alameda/Contra Costa County Community Consortium Planning Council for Ryan White Part A Services where she is a voting member of the Person Living With HIV/AIDS (PLWHA) committee, Policy Education, and Review Committee, Quality Data, and Services committee, and Prevention committee.  She is also a steering committee member for the Positive Women's Network which is the policy arm of the Oakland-based organization Women Organized to Respond to Life-threatening Diseases (WORLD). Loren has previously served on the Alameda /Contra Costa part D Executive Committee and on the California State Planning Council. She is also a licensed vocational nurse and a trained peer advocate. In loving memory, Loren transitioned on June 4, 2021.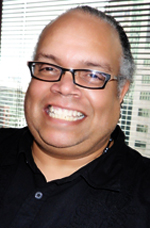 Karl Knapper - has worked and volunteered in the HIV/AIDS community since the early 1990s, when he began volunteering with the STOP AIDS Project. Karl began working at Shanti in June 2007 as the Connect HIV Project manager, where he tailored and adapted the L.I.F.E. Health Workshop program to reach African Americans and Latino/as living with HIV in San Francisco. Karl was the local L.I.F.E. program manager, and he managed the San Francisco Positive L.I.F.E. Program, which serves primarily gayand bisexual men; and the Connect HIV Project, which has also begun to serve women. He has planned to expand the Connect HIV Project and Positive L.I.F.E. Program to serve the transgender population in the near future. Karl was also a writer, filmmaker, film curator, and educator and held a bachelor of arts degree in communication from Stanford University. It is with deep sorrow that Karl passed away in April 2016.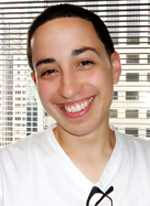 Ilanito Cerna-Turoff - is a longterm activist, researcher, and teacher of race and ethnicity. He is passionate about HIV prevention and care, and his work focuses on people of color and Latino/as, MSM and transgender communities, youth, and other marginalized groups. Currently, he coordinates a research study of high-risk Latino/a youth for UCSF's Pediatrics Department and a mobile testing project of Black and Latino/a transgender youth at Asian & Pacific Islander Wellness Center.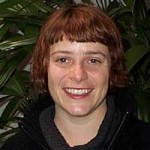 Amanda B. Elder - has been on the CAPS CAB since 2004. She is a psychology intern with Community Institute for Psychotherapy in San Rafael and a doctoral candidate at the Wright Institute in Berkeley. Prior to school, she spent 6 years managing HIV testing programs with Asian & Pacific Islander Wellness Center and Glide Health Services in San Francisco. Amanda also provided capacity-building assistance for rapid HIV testing. She is currently working on her dissertation involving older transgender communities.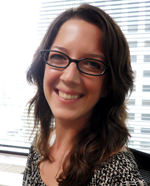 Alix Lutnick - is the project coordinator for the SWEAT (Sex Worker Environmental Assessment Team) Study conducted by UCSF in collaboration with St. James Infirmary. The SWEAT Study seeks to characterize sexual and drug-using behavior and prevalence of HIV, STIs, HBV, and HCV among female sex workers in San Francisco and to examine the women's psychological risk factors associated with these infections. Alix received her master of arts degree in human sexuality studies from San Francisco State University in 2004.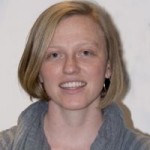 Tara Regan - is currently a graduate student at the Goldman School of Public Policy at the University of California, Berkeley. Tara previously served for over 4 years as the Children and Family Programs manager for Centerforce, a CBO working with prisoners, their families, and persons recently released from jails and prisons in northern and central California. In this role, Tara supervised the San Quentin State Prison (SQSP) Visitors Center, a multiservice hospitality center for visiting loved ones; Families Moving Forward, a family reunification case-management program based at Marin County Jail; Back to Family, a family reunification case-management program based at SQSP; the LIFE mentoring program, which serves youth who have an incarcerated parent; and Live Love Learn, a peer health education and HIV prevention program working with SQSP women visitors. Tara received her bachelor of science degree in criminal justice and minored in international politics at Northeastern University in Boston.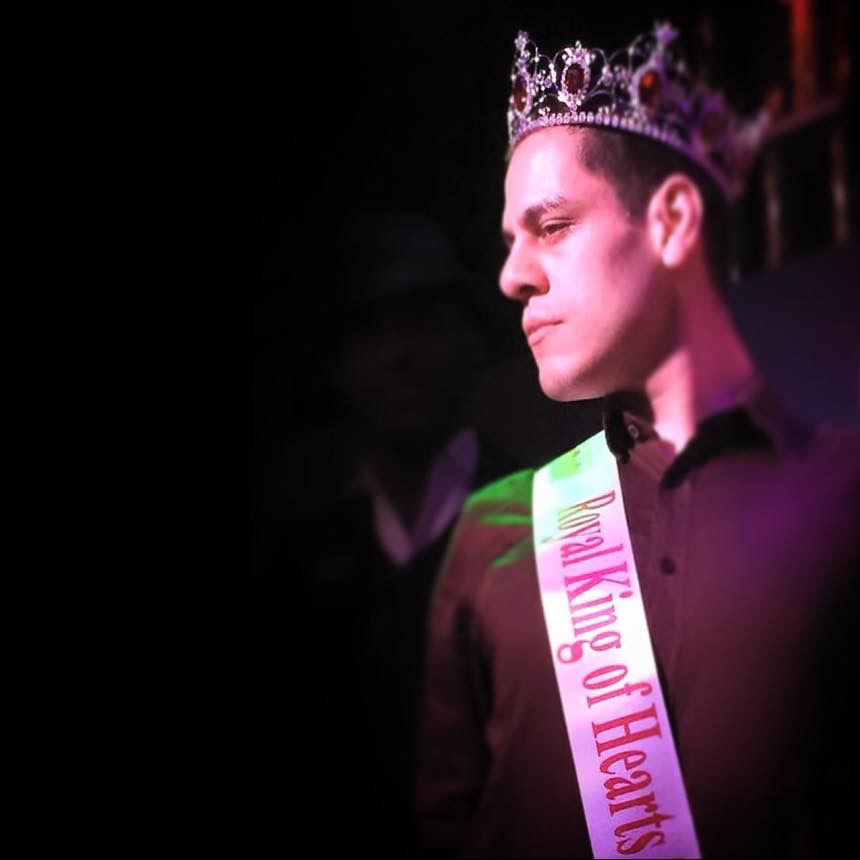 Luis Canales - also known as STROBE, is a choreographer, dancer, photographer, and performance artist living/working/dreaming within the greater San Francisco Bay Area and beyond. He is best known within the HIV/AIDS prevention and research world as a patient who is theorized to be functionally cured of HIV. Since 2014, he has been monitored by the SCOPE study at UCSF to further their knowledge of how HIV works and how to progress the battle against the virus. His love/hate relationship with HIV has been talked about on the PBS News Hour, The Bay Area Reporter, various academic papers, and has been published into a photo book titled "Cured?", by local San Francisco photographer, Dot.
He is the current reigning King of Hearts in the Ducal Court of San Francisco, which is a nonprofit organization that raises funds for various community efforts in the city, mainly LGBT related.