TAPS Postdoctoral Fellows
Postdoctoral Fellows in the Traineeships in AIDS Prevention Studies (TAPS) Program, 2021/22:

   a 2-year or 3-year training program
2019-2022 Cohort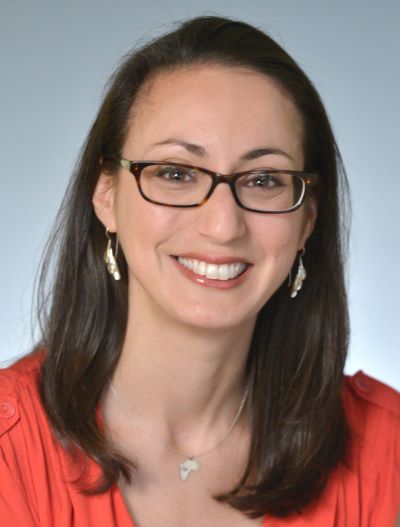 Sarah Gutin, PhD, MPH, received her PhD from the Department of Health Behavior and Health Education at the University of Michigan School of Public Health and holds a MPH from the University of Cape Town. Her doctoral dissertation focused on safer conception approaches for women living with HIV in Botswana. Her research interests focus on the intersection of reproductive health and HIV care in global contexts, family planning, fertility desires, and HIV stigma. Dr. Gutin has more than 15 years of experience leading and overseeing research as well as HIV prevention and reproductive health projects in both the US and various sub-Saharan African countries, including South Africa, Uganda, Mozambique, and Botswana. Her prior research has focused on the use of family planning methods by women living with HIV in South Africa and Uganda. She also has experience in monitoring and evaluating country programs on the prevention and care of obstetric fistula, family planning revitalization, and integration of family planning and HIV care. She has developed curricula about reproductive health, family planning, and Positive Prevention. As a TAPS fellow, Dr. Gutin is working on the Mobility and Risk in SEARCH Communities study with her mentor, Dr. Carol Camlin (R01 PI). Dr. Gutin's recent research focuses on using retrospective cohort study data to explore the impacts of mobility on HIV risk behaviors in rural couples in Kenya and Uganda.  [email protected]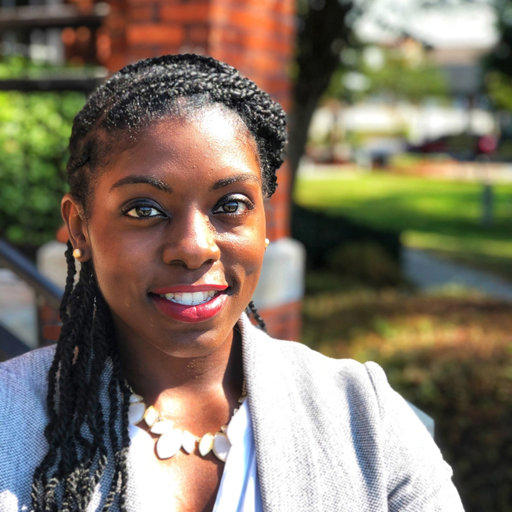 Miranda Hill, PhD, MPH, received her PhD from the Department of Health Promotion and Behavior at the University of Georgia. Her dissertation explored support, affirmation, and ART adherence norms within the multiplex networks of trans women living with HIV in the U.S. Most of her work centers on examining and intervening upon systemic barriers to health equity among minoritized people living with HIV in the American South. She most enjoys working in interdisciplinary teams which bring scholars and community partners together to conduct innovative yet culturally responsive projects. During her MPH program, she worked with interdisciplinary policy teams to conduct mixed-methods Ryan A. White and Affordable Care Act evaluation studies, in addition to leading community-engaged rural health projects with stakeholders throughout Georgia. She was later granted the opportunity to combine her interests in HIV, networks, and Southern women's health while designing a qualitative study exploring the networks of Black American trans and cis feminine people living with HIV in the Deep South under the mentorship of faculty at Duke University's Social Network Analysis Center. Her experience with Southern urban HIV inequities evolved through her roles as a team member, ethnographer, and program consultant in the Georgia HIV Surveillance Unit at the Georgia Department of Health (CDC-NHBS). As she joined TAPS during the Summer of 2020, she was leading a community-engaged study of PrEP inequity determinants among Black American gay and bisexual men in Atlanta-metro (CDC-NHBS). Dr. Hill is enthusiastic to build collaborations with others within the UCSF community, while advancing an independent agenda focused on the networks of Black American trans and cis feminine people living with HIV in the South.   [email protected]
2021-2024 Cohort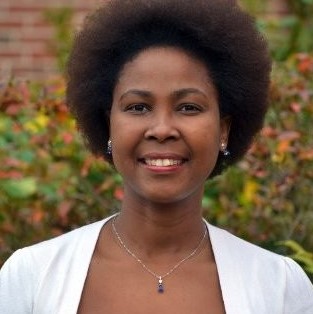 Nozipho Becker, PhD, MS, received her Master's and PhD from the Department of Nutrition in the School of Public Health and Health Sciences at the University of Massachusetts, Amherst. Dr. Becker's research experience has incorporated both qualitative and quantitative approaches to address social determinants of health as they relate to food/nutrition security and chronic disease. In an effort to better understand gender disparities regarding HIV prevention and treatment, for her doctoral dissertation project she designed and implemented a mixed-methods study investigating barriers to antiretroviral therapy (ART) adherence among women in rural Eswatini (formerly Swaziland). In the past, she worked with NGOs and government agencies to help establish and implement intervention strategies aimed at improving HIV/AIDS prevention, HIV testing, ART access, and food/nutrition security among low-income households in rural communities of Eswatini. As a TAPS fellow, her goal is to contribute to knowledge that addresses issues of HIV prevention: risk factors to HIV treatment outcomes, food/nutrition security, overweight/obesity, and diet/nutrition-related noncommunicable diseases (NCDs). She envisions her future research utilizing both quantitative and qualitative methods in conducting population-based observational and intervention research as a way to improve health outcomes among people living with HIV within both domestic and international settings. [email protected]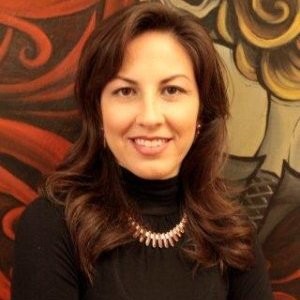 Natasha Ludwig-Barron, MPH, PhD Cand. (TAPS start date anticipated in Sept. 2021) is completing her doctorate in the Department of Epidemiology at the University of Washington. Her research interests fall within the syndemic of HIV/AIDS, substance use, and gender inequity, with the goal of improving the health and wellbeing of marginalized communities. After her MPH at Emory University, she earned a fellowship through the Hispanic-Serving Health Professions Schools to conducted HIV and substance use research along the U.S.-Mexico Border, and later served as an Epidemiologist with the Los Angeles County Department of Public Health, Research and Innovation Unit. Her latest research is nested within SHARP (Study of HIV/Hepatitis C, APS, and Phylogenetics for Persons Who Inject Drugs [PWID]), a study based in Kenya and led by Drs. Carey Farquhar and Joshua Herbeck. Dr. Ludwig-Barron has utilized mixed methods designs to better understand environmental risk factors impacting HIV care among PWID living with HIV.
Kristefer Stojanovski, PhD, has completed the training program early in order to accept a faculty position at Tulane University. Dr. Stojanovski earned his doctorate in health education and behavior at the University of Michigan School of Public Health. During his doctoral studies, he was a Robert Wood Johnson Foundation Health Policy Research Scholar and a NIMHD Global Alliance for Training in Health Equity Research. Kristefer has also completed dual master's degrees in public health epidemiology and in health management and policy at the University of Michigan. With training in epidemiology, health policy, and the social and behavioral sciences, Dr. Stojanovski leverages interdisciplinary and community-based methods to conduct global research to discern structural influences on LGBTQ+ health across countries. His work utilizes a breadth of theories and methods, such as Complex Systems Theory, legal epidemiology, computational modeling, and community-based participatory research.  He also conducts evaluation research on health systems strengthening strategies. His dissertation explored how stigmatizing policies influence MSM health and HIV prevention in Europe, utilizing Complex Systems Theory, computational and multi-level modeling to portray how the interacting pathways of limited policy protections, their mental health effects, and subsequent influence on sexual behavior socially pattern HIV risk. During his TAPS training, Dr. Stojanovski will further research how complex pathways predispose sexual and gender minority persons to health inequities. He plans to examine the use of Public Health Detailing, a strategy that aims to improve healthcare services by conducting health education with health providers, employing a systems science approach to better understanding and fostering the structural conditions that support HIV prevention.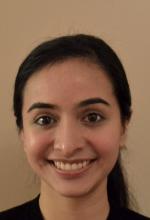 Akanksha Vaidya, MD, is an Infectious Diseases Clinical Fellow and TAPS Research Fellow at UCSF.  She is currently completing her MPH at Berkeley through the TAPS fellowship. Dr. Vaidya received her bachelor's degree in biology at Carnegie Mellon University, completed her MD at Cornell University and her residency in internal medicine at Emory University. Her research interests include studying the impact of social determinants of health on the lives of people living with or at risk for HIV. During medical school, she spent a year in India working at an urban safety-net hospital studying the impact of food insecurity on the immune response in pregnant women and studying TB screening strategies in HIV infected pregnant women. Her research during residency focused on the impact of a new PrEP program at a large county hospital in Atlanta. She currently plans to be a clinician-researcher and as a TAPS fellow, will be studying predictors of poor health, including poor cardiovascular outcomes, in marginally housed women with HIV.