TAPS Postdoctoral Fellows - Recent Graduates
Recent Graduates of the Traineeships in AIDS Prevention Studies (TAPS) Program
2022 Graduates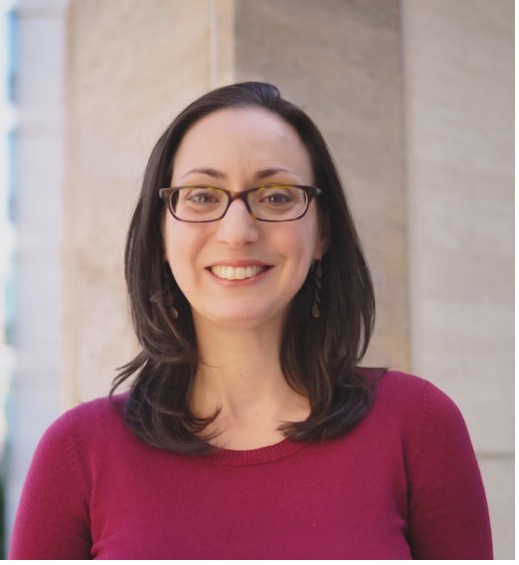 Sarah Gutin, Ph.D., MPH, is a social behavioral scientist and a newly appointed Assistant Professor in the Dept. of Community Health Systems at the UCSF School of Nursing. She received her Ph.D. from the University of Michigan School of Public Health and holds an MPH from the University of Cape Town. Her research focuses on addressing the sexual and reproductive health (SRH) needs and rights of people living with HIV (PLHIV) and her research interests include the intersection of reproductive health and HIV care in global contexts, working with couples to improve uptake of SRH services, safer conception, family planning, fertility desires, and HIV stigma. 
Dr. Gutin has more than 15 years of experience leading and overseeing research as well as HIV prevention and reproductive health projects in both the US and various sub-Saharan African countries, including South Africa, Uganda, Mozambique, Botswana, and Kenya. Her current research is focused on male engagement and support for safer conception among South African couples and increasing uptake of SRH/HIV prevention services among highly mobile communities in Kenya by adapting an intervention to improve male engagement and couple-level dynamics.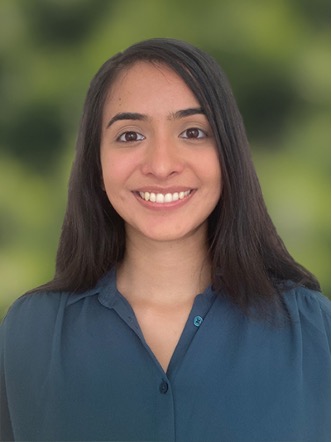 Akanksha Vaidya, MD, MPH, is currently a STI fellow with the California Department of Public Health and the UCSF California Prevention Training Center. After her STI fellowship concludes in the summer of 2022, she will be working in the Santa Clara County Public Health Department as an Assistant Health Officer- STI/HIV controller.  Dr. Vaidya completed infectious disease fellowship at UCSF and also completed a 1-year MPH at UC Berkeley through the TAPS fellowship. 
As a TAPS fellow, Dr. Vaidya studied predictors of poor health, including poor cardiovascular outcomes, in marginally housed women with HIV.  Her research interests include studying the impact of social determinants of health on the lives of people living with or at risk for HIV.  Dr. Vaidya received her bachelor's degree in biology at Carnegie Mellon University, completed her MD at Cornell University and her residency in internal medicine at Emory University. During medical school, she spent a year in India working at an urban safety-net hospital studying the impact of food insecurity on the immune response in pregnant women and studying TB screening strategies in HIV infected pregnant women. Her research during residency focused on the impact of a new PrEP program at a large county hospital in Atlanta.
 

2021 Graduates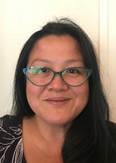 Glenda Baguso, PhD, RN, has been an Registered Nurse since 2005 and graduated with her PhD in Nursing from UCSF in September of 2017. Glenda's research focuses on the factors that impact HIV care among marginalized populations, specifically the transgender community. Her graduate research focused on health disparities in transgender women living with HIV, with her dissertation addressing structural factors associated with poor health outcomes among transwomen living with HIV in San Francisco, as well as impacts of stigmatization and discrimination on the HIV care continuum in Transwomen.  She is interested in using her fellowship training to improve on methods that increase recruitment of marginalized communities into research and increase engagement and retention to health care.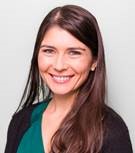 Anna M. Leddy, PhD, MHS completed her Master's and Doctoral degrees in the Department of Health, Behavior and Society at the Johns Hopkins Bloomberg School of Public Health. Her research seeks to understand and intervene upon social and structural factors that contribute to HIV and limit engagement along the HIV care continuum. Most of her work is conducted in sub-Saharan Africa and involves vulnerable populations including adolescent girls, young women, and female sex workers. For her doctoral dissertation, Anna explored how aspects of the sex work environment, including stigma and discrimination towards sex workers and norms about substance use, shape sex workers' risk for gender based violence and HIV. Her research is informed by social and behavioral theory and employs both qualitative and quantitative methods to gain a more nuanced understanding of the dynamics that increase risk for HIV and limit engagement in HIV care and treatment.  [email protected]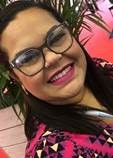 Edda I. Santiago-Rodríguez, DrPH, MPH, MA completed all her studies at the University of Puerto Rico (UPR). She has a master's degree in Social-Community Psychology and another one in General Public Health. Her doctoral degree in Public Health was focused on Social Determinants of Health. For her doctoral dissertation, she completed a mixed methods study where she identified structural barriers and facilitators for HIV prevention services among young gay, bisexual and other men who have sex with men in Puerto Rico. In the past, she was the STD/HIV Prevention Director and a Program Coordinator for the HIV Surveillance System at the Puerto Rico Department of Health. As a TAPS fellow, Edda plans to continue studying the impact of social determinants of health, including stigma, on the access and use of HIV Prevention Services among the Latino population in the US and Puerto Rico.  Additionally, she plans to further develop her mixed methods research skills.  [email protected] 

Chemtai Mungo, MD, MPH, studied Medicine at UCSF.  She holds a Master's of Public Health in Epidemiology and Biostatistics from Johns Hopkins University and completed her Residency training in Obstetrics and Gynecology at Kaiser, San Francisco.  As a Doris Duke Clinical Research Fellow, she had the opportunity of returning to her native Western Kenya to work with the FACES (Family AIDS Care and Education Services) team, mentored by Drs. Megan Huchko, Craig Cohen, and Elizabeth Bukusi, to study cervical cancer and improve access to screening and treatment for HIV positive women, who are disproportionately affected.
While at FACES, she came to understand the powerful role of clinical research in filling in the data gap within weak health systems. In collaboration with in-country health leadership, clinical research has the ability to improve access and health outcomes. Consequently, Dr. Mungo pursued further training in Obstetrics and Gynecology, fueled by her commitment towards improving women's health in resource-limited settings.  As a TAPS fellow, Dr. Mungo will continue to work with the FACES/UCSF collaboration in advancing cervical cancer screening and prevention strategies among HIV infected women in Western Kenya. While in Kenya, she will work with local leadership and collaborators to understand and enhance health systems serving women with a goal to advance equity and health for women in East Africa.  [email protected]
 

2020 Graduates

Sarah Puryear, MD, is an infectious disease fellow at UCSF and is currently pursuing her MPH at Berkeley through the TAPS fellowship. Sarah completed her MD and residency training at Johns Hopkins.  She received her BS in Microbiology from the University of Georgia.  Sarah is a clinician-researcher focused on improving care for underserved and impoverished populations globally.  Her research has concentrated on HIV and tuberculosis in Southern and East Africa. Most recently, she was an Afya Bora Fellow with CDC-Nairobi, where she focused on HIV/TB program implementation and TB epidemiology.  Working with research mentors Gabe Chamie and Diane Havlir, Sarah's current research is focused on TB preventative strategies in HIV patients in Uganda and Kenya as well as characterizing TB infection in the era of HIV test and treat.  [email protected]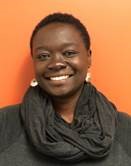 Akua O. Gyamerah, DrPH, MPH, completed her Master and Doctor of Public Health degrees in Sociomedical Sciences at Columbia University's Mailman School of Public Health. Over the past decade, she has worked on a number of research studies in the areas of sexual health and HIV, with a focus on general and LGBTQ populations within the African diaspora. As a sociomedical scientist, Dr. Gyamerah is broadly interested in examining social and structural determinants of HIV risk and treatment outcomes and in developing structural interventions and advocacy efforts to address these factors.
Her dissertation research examined the development, implementation, and reception of HIV prevention policies and programs for men who have sex with men (MSM) in Ghana, and the sociocultural factors shaping these efforts in a context that criminalizes male same-sex sex. As a TAPS Fellow, she is building on her research in Ghana by examining the prevention and care needs of gay, bisexual, and other MSM, especially the most hard to reach members of that population, to inform tailored prevention, treatment and care services. Her most recent study is funded by the Center for AIDS Prevention Studies-HIV Innovative Grant and examines the multi-level treatment needs of MSM PLHIV in Ghana.  [email protected]