San Leandro, CA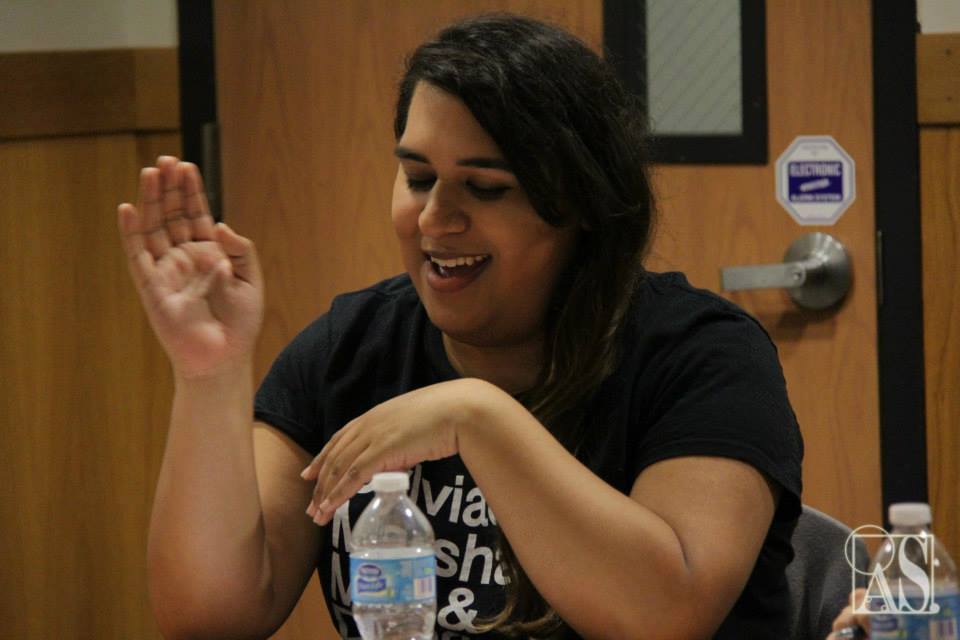 Lexi Adsit, native to the Bay Area, is a fierce translatina. She graduated with a bachelor's degree in Women and Gender Studies from San Francisco State University in 2013. She was also awarded the Social Justice Award from the Dean of Students for her work founding and organizing the Queer Yo Mind Conference. She recently worked with a group of dedicated trans women of color to organize the International Trans Women of Color Network Gathering, bringing together over 24 trans women of color from around the world to envision the empowerment of trans women of color across the world. She is currently working as the Communications and Development Coordinator at the California School Age Consortium, an organization that empowers out-of-school time professionals. She has previously worked at the San Francisco Department of Public Health and Asian and Pacific Islander Wellness Center on projects that center on the lives of trans women of color living with HIV. Lexi's professional and life goals include but are not limited to being an Executive Director of a nonprofit, starting a family, and having her own consulting firm.
Claire Marie Bow
Austin, TX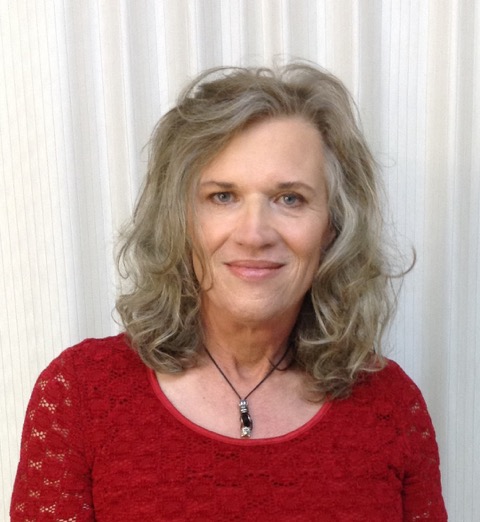 Claire Bow is a transgender attorney living in Austin, Texas. Ms. Bow earned her J.D. from the Texas Tech School of Law in 1983 and served as an Assistant Attorney General for 11 years, as a litigator and an Administrative Law Judge.
In 1998 she was hired as the General Counsel for the State Office of Risk Management and in 2004 became the Executive Director for the agency. In that position she directed several large state insurance programs including the Texas self-insured workers? compensation fund where she was also responsible for promoting the safety of state workers. She served as President of the State Risk and Insurance Management Association (a national organization of State Risk Managers) from 2012-13. Ms. Bow has extensive legislative experience including drafting legislation, and testifying before legislative committees.
In 2014 Ms. Bow retired after a 26-year career in public service to devote herself to advocacy for Transgender Rights. She is a moderator for the Facebook Transgender Alliance page, serving over 20,000 transgender members and allies. She participated in the 2014 National Transgender Lobby Day hosted by the National Center for Transgender Equality in Washington, DC. Ms. Bow actively volunteers with a number of local transgender groups in Austin, TX working to educate the public and promote unity and participation in the transgender community.
Millye Carter-Bloodworth
Phoenix, AZ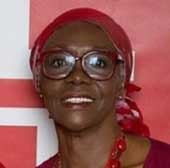 Bio forthcoming
Cecilia Chung
Oakland, CA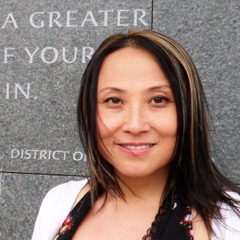 U.S. People Living with HIV Caucus's President, Cecilia Chung, is the Senior Strategist of Transgender Law Center, a Health Commissioner of San Francisco and an internationally recognized civil rights leader who advocates for HIV/AIDS awareness and care, LGBT equality, and social justice.
An immigrant from Hong Kong, Cecilia has lived in San Francisco for over 30 years where she has worked locally and internationally to advance equality and justice. During that time, she has broken ground in a number of ways including: being the first transgender woman and first Asian to be elected to lead the Board of Directors of the San Francisco Lesbian, Gay, Bisexual, and Transgender Pride Celebration; the first transgender woman and first person living openly with HIV to Chair the San Francisco Human Rights Commission; and, an architect of the nation's most ambitious publicly funded program addressing economic justice within the transgender community. Her community service spans nearly two decades. In 1994, she was a member of San Francisco's Transgender Discrimination Task Force, which documented widespread discrimination against transgender people through a groundbreaking report. The work of the Taskforce led the City to adopt many pioneering anti-discrimination ordinances and policies. During her tenure as President of the SF Pride Board, she led the organization in achieving a new standard of inclusion and excellence.
In 2002, she joined the Board of the Asian Pacific Islander Wellness Center and currently consults with them on an innovative mobile HIV testing project for transgender youth. In 2004, as a founding producer of Trans March, she helped organize one of the world's largest annual transgender events which have since been replicated in cities across the U.S. In 2005, she became the first Deputy Director of the Transgender Law Center and is widely credited with shaping the organizations mission and programs. In 2013, she was appointed to the Presidential Advisory Council on HIV/AIDS.
On October 11, 2012, Cecilia was presented with the Levis Strauss and Co. Pioneer Award, among many recognitions and accolades she has received throughout the years.
Cecilia is currently working on Positively Trans (T+), a project design for and by transgender people living with HIV.
Cathy Kiana Keiko Kapua
Honolulu, HI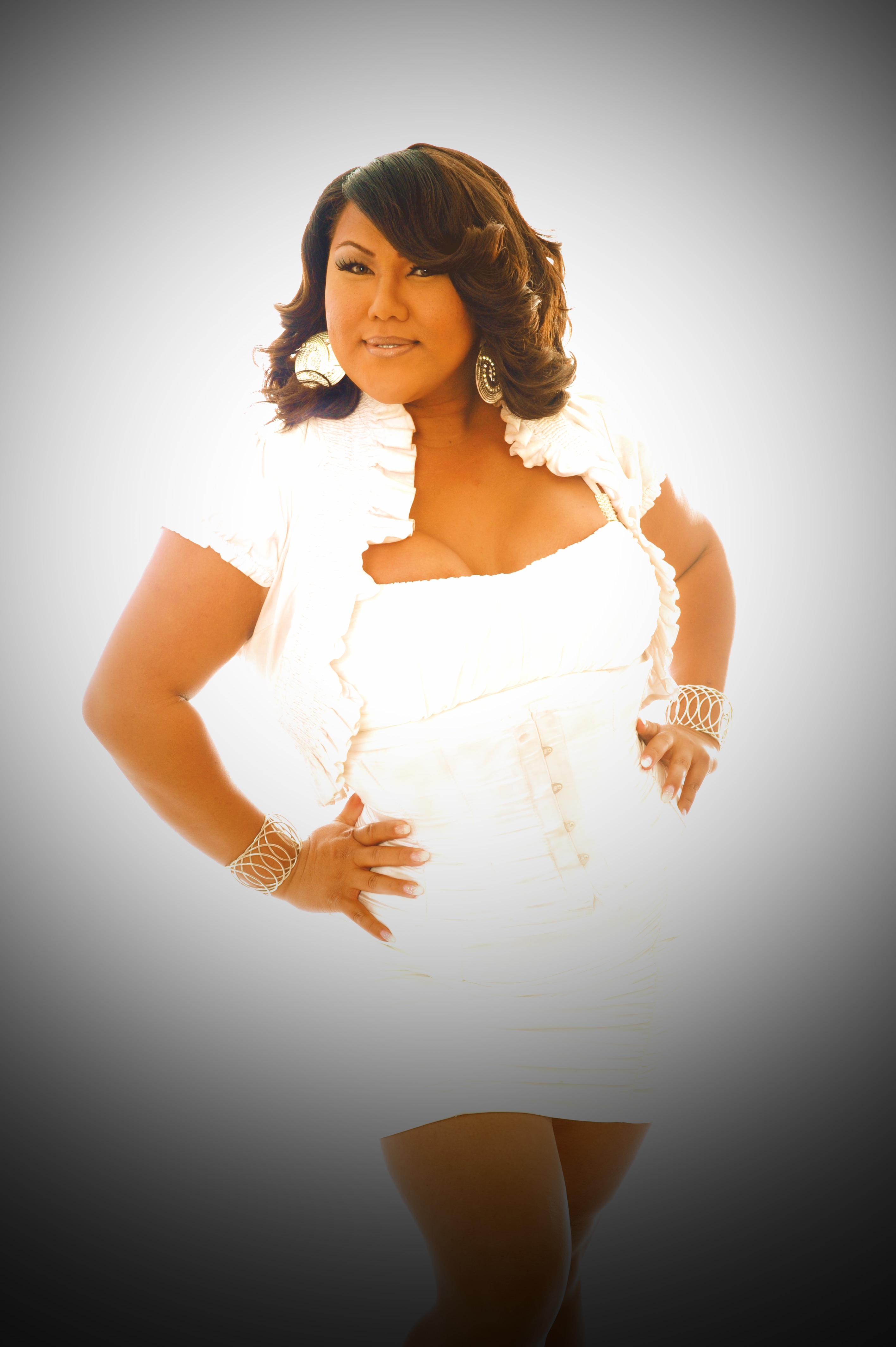 Cathy Kiana Keiko Kapua, or "Taffy" as she is better known by the transgender community has been providing social and health services since 2003. She started off as a Peer Educator and Employment Specialist at Kulia Na Mamo, in Honolulu, HI then moving on to become an HIV Prevention Specialist at Life Foundation.
She has since worked on several other empowering projects specific to transgender communities who engage in higher-risk activities. Cathy has been successful in advocating for transgender programming and providing culturally competent trainings on sexuality and gender identity to agencies, colleges and high schools. Being a role model to the younger transgender community in Hawai'i drives Cathy's passion to continue her advocacy within the healthcare and social service fields.
Octavia Lewis, MPA
Bronx, NY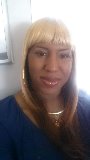 Octavia Y. Lewis, MPA leads all Transgendered related programing and services at The Hetrick-Martin Institute through providing the youth with transferrable skills needed to navigate the systems which are in place to assist them while teaching them to find their voices to advocate for themselves, educating allies on what it means to be an ally, and leading through exemplary leadership skills on living one's authentic life unapologetically. Octavia has also accomplished several noteworthy accomplishments since relocating to New York City in May of 2011.
She graduated from the Audre Lorde Project Trans Justice School, was The Keynote Speaker at the 2nd Annual Buffalo Trans Health Conference, Panelist at New York University's Living Out Loud Series for World AIDS Day, Commencement Speaker at HMI's HSE Graduation, Panelist at Columbia University on Gender and Sexuality, Facilitated workshops at the First and Second Annual Newark LGBTQ Youth Summit, Co-Facilitator of JOG (Just One of the Girls) Intervention, Published an article in The Root entitled "I'M BLACK, I'M TRANS, I'M HIV-POSITIVE AND I'M OK", Completed the Cover for the March edition of POZ Magazine and Becoming the Foster mother of a 18 month old named Ethan whom she hopes to adopt.
Octavia Y. Lewis, MPA holds an Associate in General Studies from Atlanta Metropolitan College, a Bachelors in Business Administration/Marketing from Georgia Gwinnett College, a Masters in Public Administration/Health Services Management, and is a Doctoral Candidate in Public Health/Advocacy and Leadership at Capella University.
Tela La'Raine Love
New Orleans, LA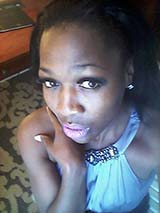 Tela LaRaine Love is a trans-experienced artist and advocate from New Orleans, Louisiana. She is the co-founder of New Legacy Ministries, a grassroots organization striving to raise the voices of marginalized communities, including transgender women of color. Through her experience and passion as a media personality, peer counselor and youth mentor, Tela excelled in maintaining a positive online and in-person community presence for transgender women of color. She served as Vice-Chair of the New Orleans Regional AIDS Planning Council, an active member of the Positive Women's Network and Trans- Positive, a volunteer at NO/AIDS Task Force, and a full-time student at Delgado Community College. She is also an ally of Women with a Vision, BreakOut, Center for Ethical Living and Social Justice Renewal. Most recently, she participated in a recent Human Rights Watch data collection effort in New Orleans to stop the unfair harassment of transgender and commercial sex worker populations and support access to needle exchange program in the area.
Samuel Lurie
Hinesburg, VT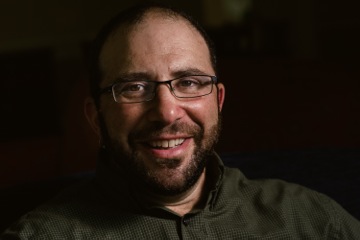 Samuel Lurie has been involved in trans advocacy and activism since the late 1990s, where he was one of the original organizers of the True Spirit Conference in Washington, DC. Since then he has worked in education, public health and organizational change, training over 30,000 providers in 30 states on transgender issues and access to health care. He lives in Vermont, where he helped to start the Trans Health Clinic at the area Federally Qualified Health Center and has worked on policy change for trans inclusion on state and local levels. He is especially proud of a victory in 2013 that eliminated trans-exclusions in insurance coverage in the state.
After many years training clinicians, Samuel decided he wanted to become one and went back to school for a clinical MSW from Smith College School for Social Work in Northampton, MA. He works now as a clinician in community mental health and has a small private practice that includes working with queer, trans and gender-questioning clients and their families.
Samuel is excited about joining the Center of Excellence National Advisory Board and is especially interested in continuing to strengthen resources for accessing care, especially in rural and hard-to-reach areas; in supporting research on trans health; and to build a network of trans-identified providers for consultation, supervision and advising other programs.
Seth Pardo, PhD
San Francisco, CA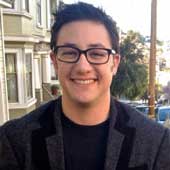 Seth Pardo received his Ph.D. from the Department of Human Development at Cornell University with concentrations in Cognitive and Developmental Psychology and Feminist, Gender, and Sexuality Studies. He is currently an Adjunct Instructor and Research Fellow with The Rockway Institute for LGBT Research and Public Policy at the California School for Professional Psychology, a division of Alliant International University, as well as the Lead Evaluator for the Minority AIDS Initiative - Targeted Capacity Expansion with the San Francisco Department of Public Health. His academic research uses empirical data to critique the conventional models of gender and sexual identity development and to argue for an expanded model of transgender identity development that better accommodates the diversity of our lived experiences. Seth is a member of the World Professional Association for Transgender Health, a founding board member for the Association for Gender Research, Education, Academia and Action (AGREAA.org), and currently serves on the American Psychological Association's Committee for LGBT Concerns. Seth's most recent publications examine predictors of emotional wellbeing and clinical health in transmen.